The Canal Saint-Martin is one of my favourite areas in Paris. And while I've written about it in passing before, I thought I'd share some of the photos and coveted spots I've collected over the years. Keep scrolling to discover this gem!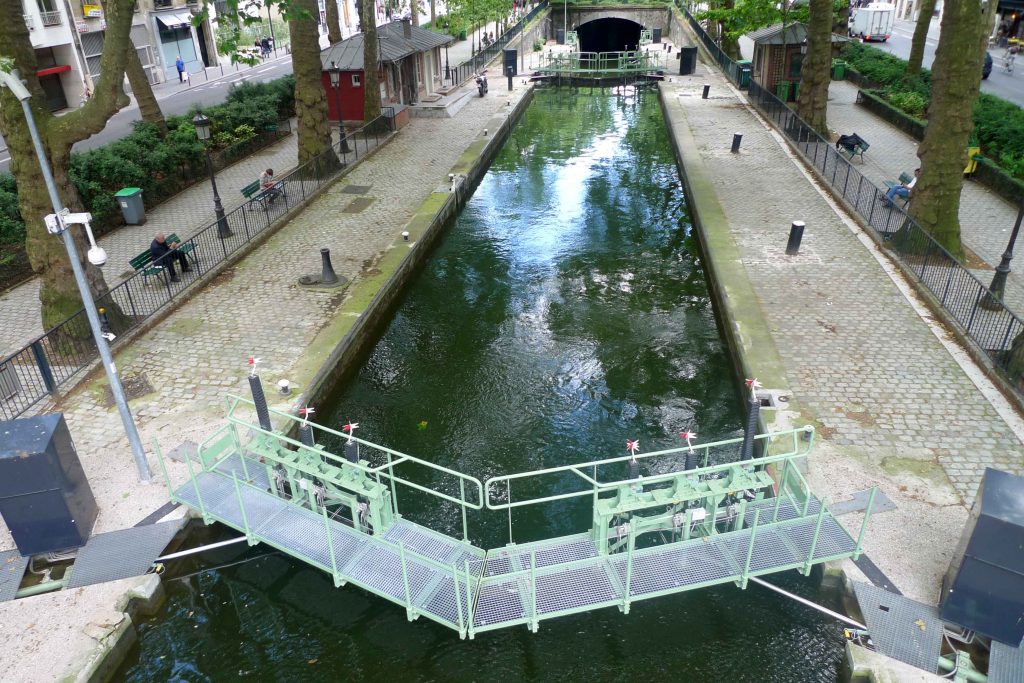 Made up of a body of water that ties the Canal de l'Ourcq and the Seine together, the 10ème's Canal Saint-Martin is quickly becoming Paris' new Marais. Its large diversity of inhabitants, which range from young professionals to families, have contributed in the area's recent gentrification and boboïsation (hipsterfication).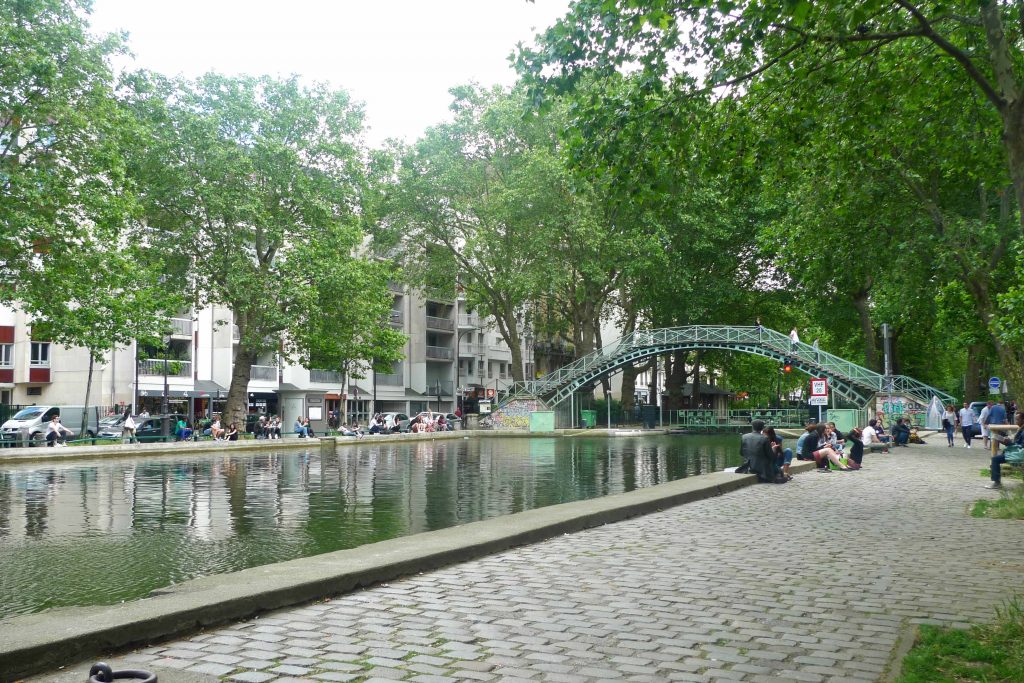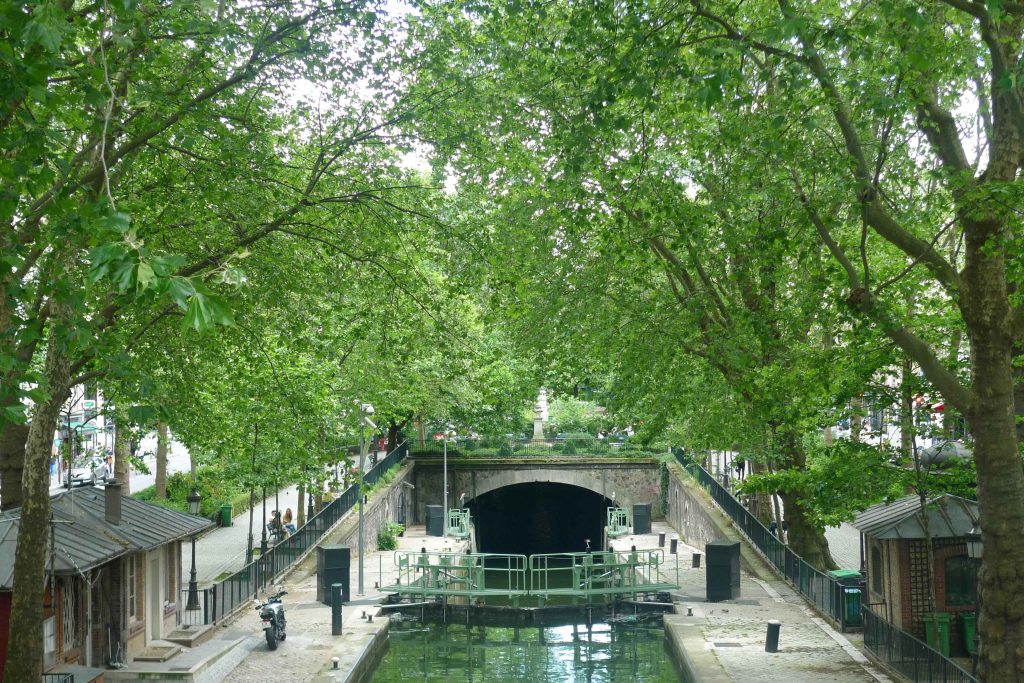 If you're an Amélie fan, you'll recognize the canal from the scene where she skips her stones into the water.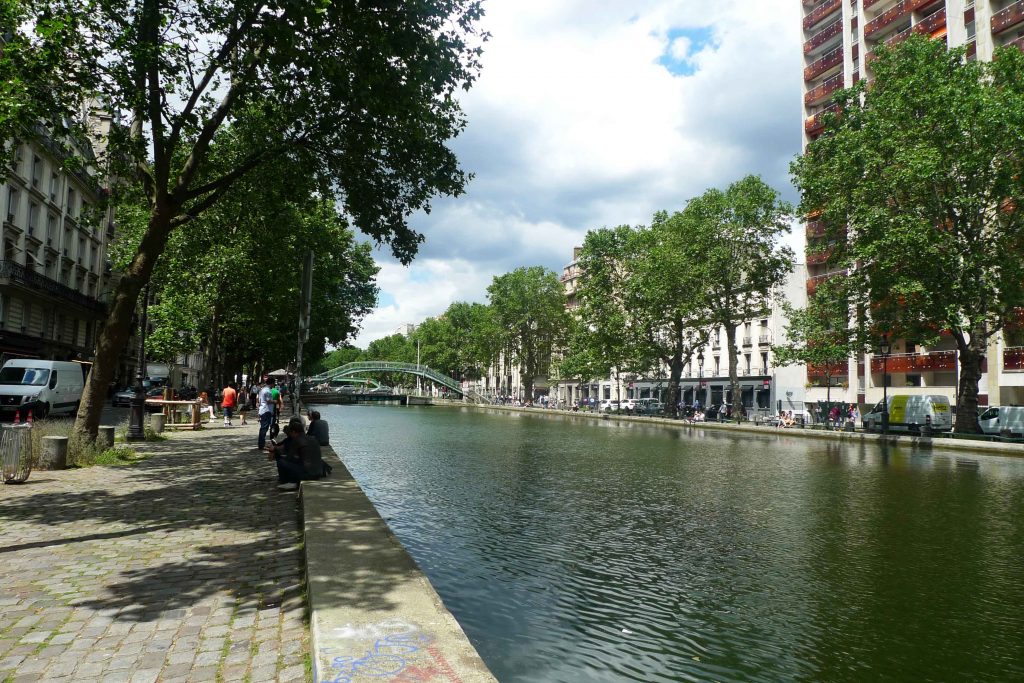 And if you happen to be in the area on a sunny day, be sure to begin at the canal's banks and nearby park, Jardin Villemin, which are both perfect for impromptu picnics and taking sun.
Street art fans, there are also plenty of colourful murals and quirky stencils on the many small streets that line the canal.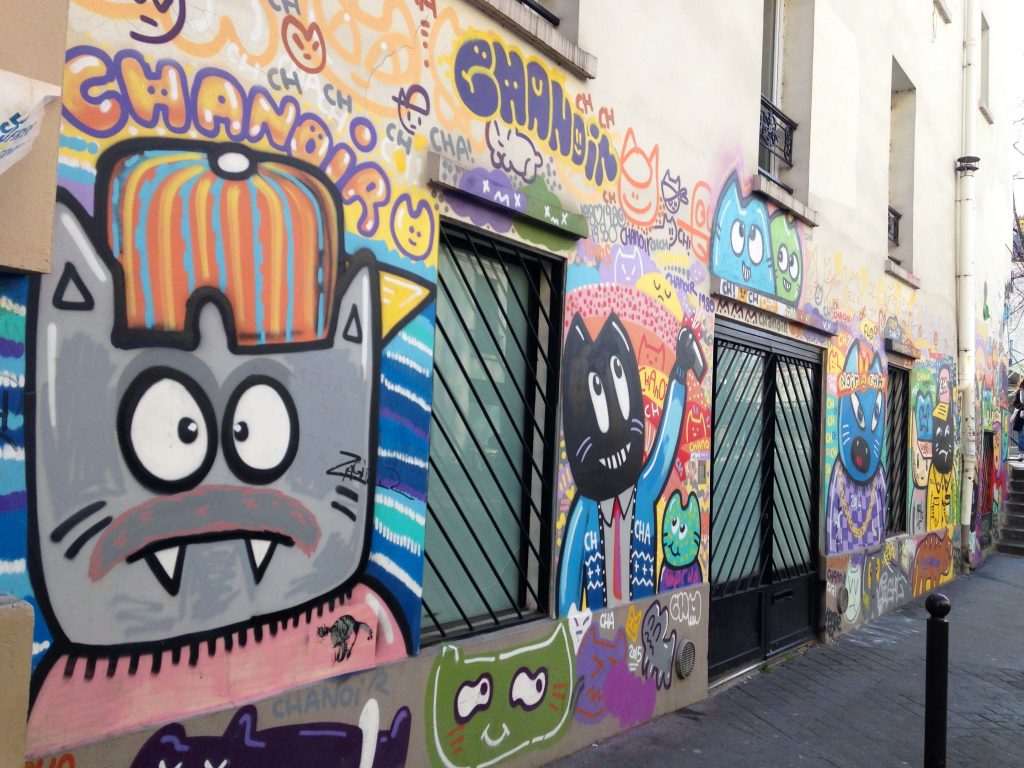 Next, visit the Marché Saint-Martin, one of the lesser known covered markets in Paris where the neighbourhood's residents buy their produce. This one dates back to 1859!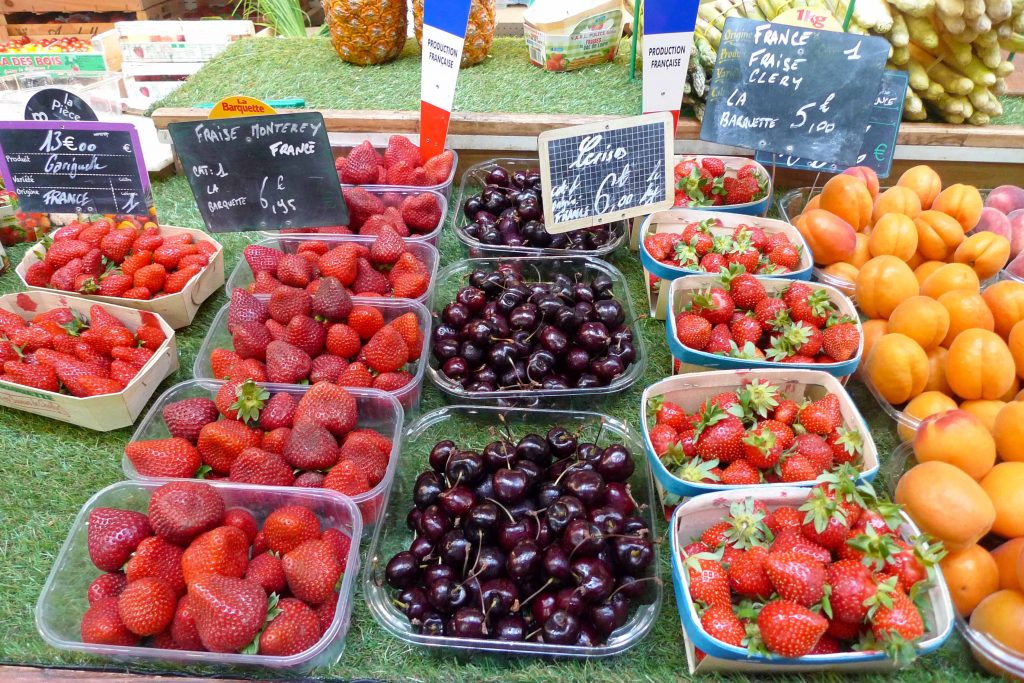 Then, satisfy your sweet tooth by heading to Liberté to buy a baguette or madeleines alongside the locals or to Du Pain et des Idées where tourists come to snap photos of their escargot pastries. While most tourist eateries in Paris aren't worth the hype, I can confirm that this one is!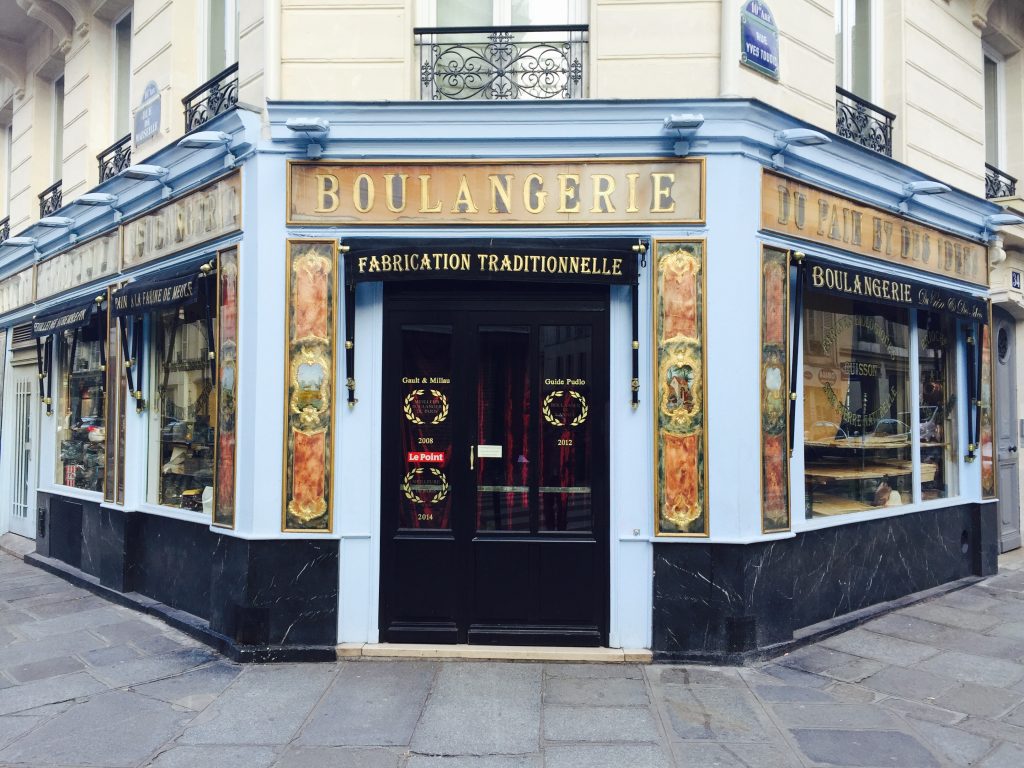 Holybelly is a must for brunch lovers (read all about it here), while Ten Belles serves up lunch and an excellent cup of coffee. Flesh, a Pigalle favourite that recently settled near the canal, delivers an American-style BBQ menu complete with beef short ribs, black Angus beef, and more. End the evening at Le Comptoir Général, a quaint bar hidden in a discrete impasse just off of the canal.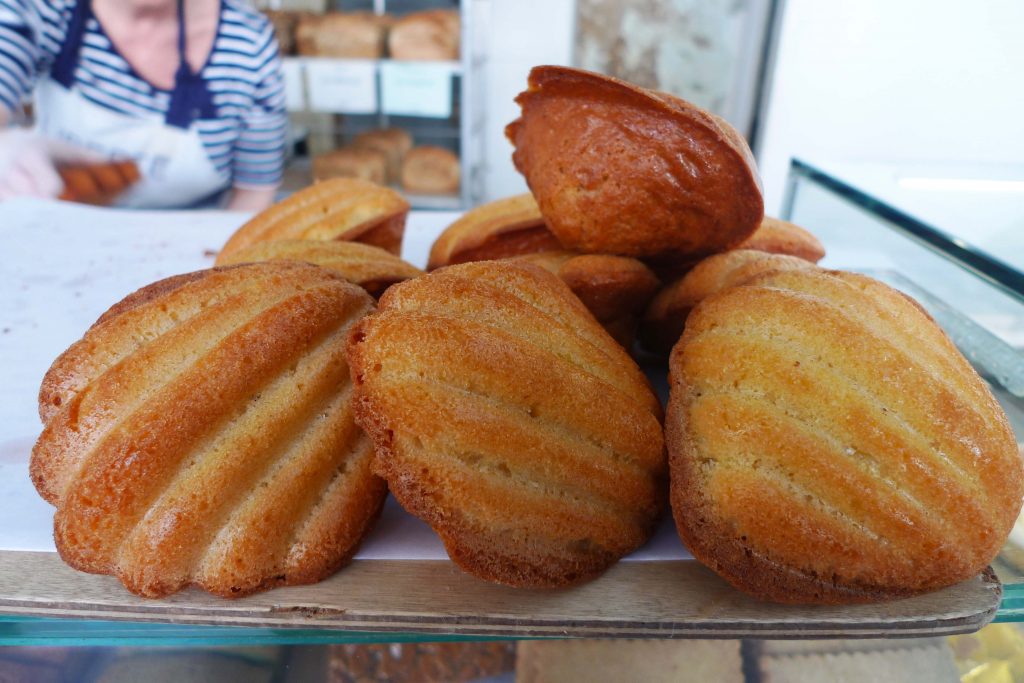 This area is great for shopping too. Artazart bookshop is a gem worth uncovering. At Pop Market, Bazartherapy, LPMK Art – Design – Clothing, and Antoine & Lili, you'll find everything from clothes, to paper goods, and kitchenware.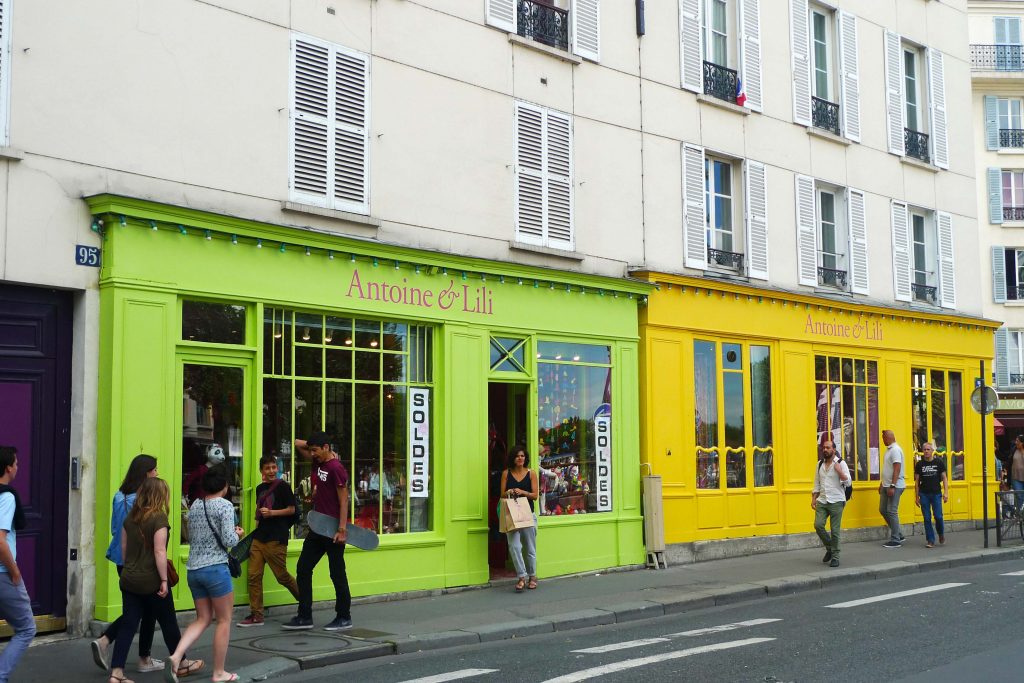 What do you love most about the Canal Saint-Martin? Let me know below!