This post is part of a new series called "Coveted People," which features conversations with awesome people following their passions in cities around the world!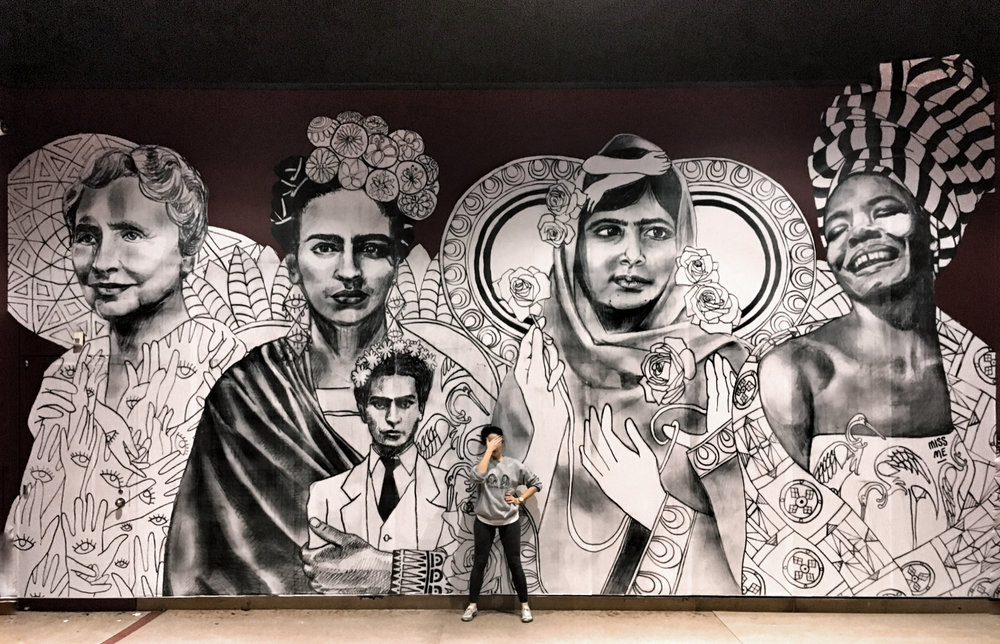 If you live in Montreal, you've probably come across MissMe's street art without realizing it. A senior Art Director at an ad agency in her former life, MissMe is now making art for a living, exhibiting her work in the streets and in galleries alike. From her quintessential Portrait of a Vandal self-portraits to her Music Saints murals, which depict iconic jazz musicians, MissMe's art decorates the city of Montreal and beyond, all while challenging the status quo, especially when it comes to what it means to be a woman – and we dig that.
1. What was the initial message you wanted to share when you started putting your art on the street?
My very first series was Dessert For Breakfast. I wanted to show that women's sexuality is beautiful, normal, and not only designed for and defined by men.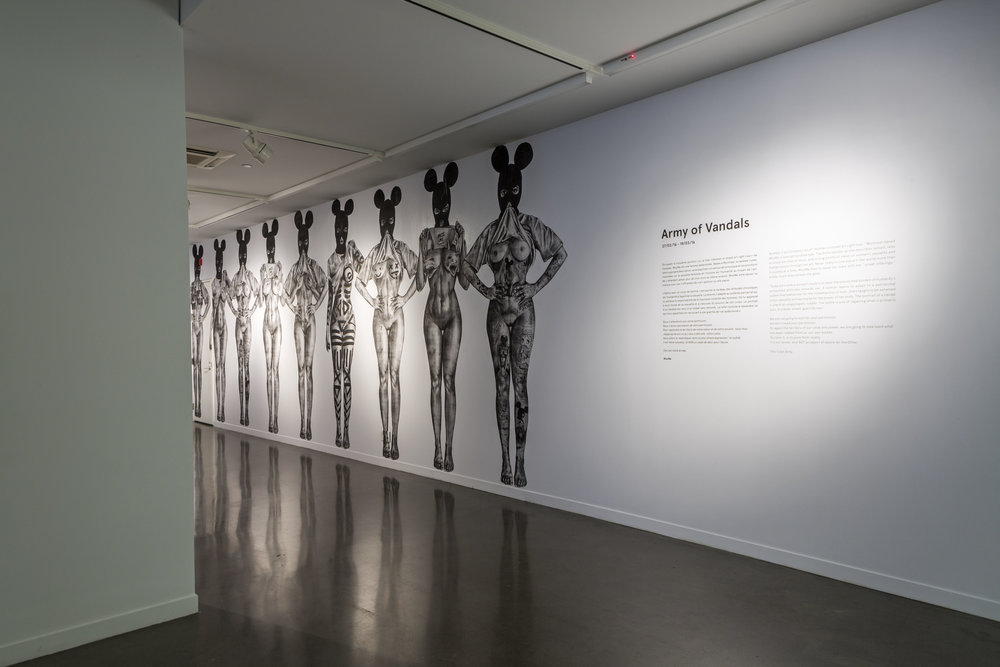 2. One of the main subjects you treat is feminism. What's your idea on what "femininity" means?
Femininity is anything a woman is or should be. But today, it holds a definition of certain "traits" and the truth is that these traits can be found in all humans, no matter the gender.
3. Considering the world we live in today, what subjects do you find the most important to promote?
Hard to say as I can only speak from my own perspective, not for all. I am not in a country at war, I am not being actively persecuted or killed, but I am a woman, and very consciously so, I care about gender equality as we are more than half of the world's population after all.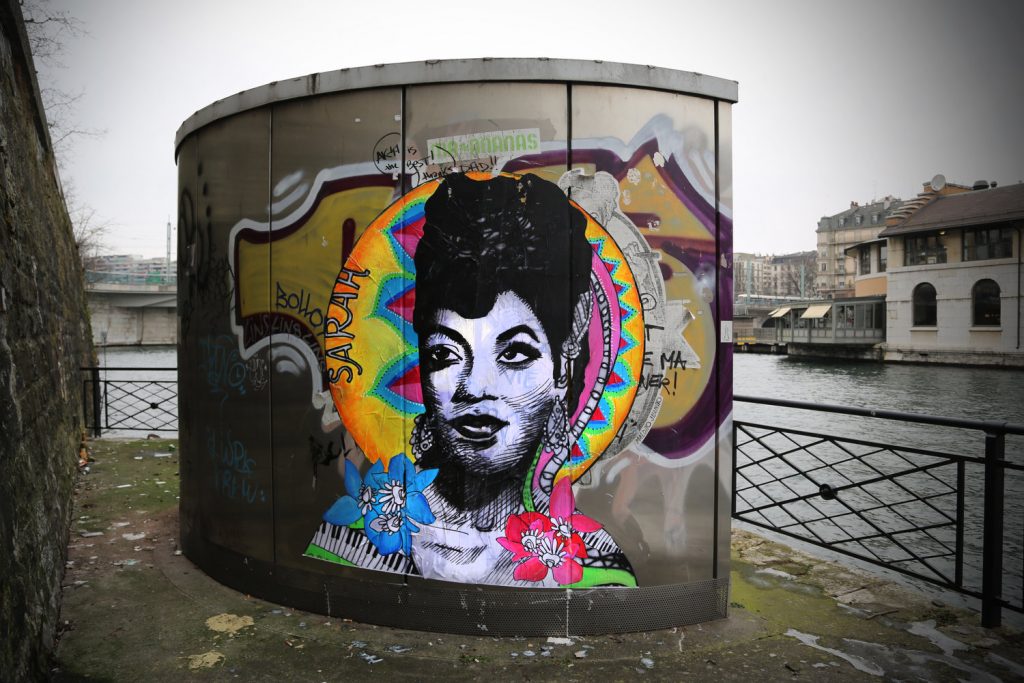 4. Along with Montreal, what other cities can we find your work in (I spotted one of your Vandals in Montmartre when I first moved to Paris from Montreal)?
Paris, New York, Miami, San Francisco, Geneva, Lausanne, Hong Kong, Dakar, Havana, and Kanesatake.
5. You've exposed your work at the Montreal Museum of Fine Arts and the Phi Centre, among other places. What's next? Are you working on any upcoming projects?
I am working on a show with my friends at DAIS in Toronto and I am going to paste in Cuba this winter.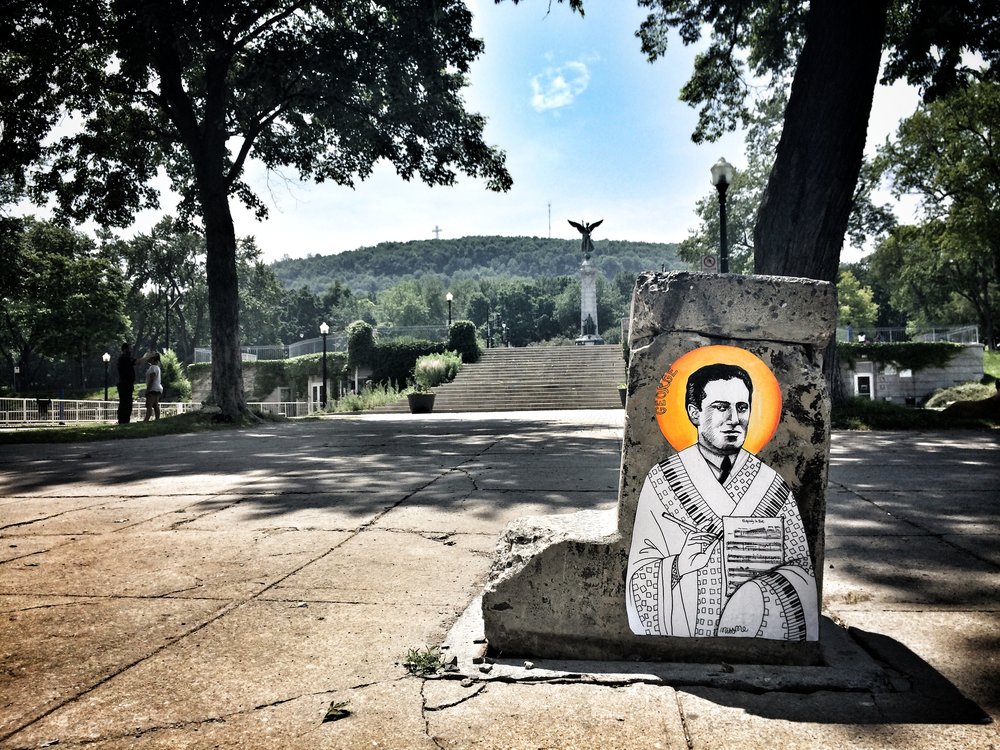 6. Your top 5 "Coveted Places" in Montreal?
1. Byblos
2. Ichigo Ichie
3. Saint Sushi
4. Butterblume
5. The Mont Royal
Visit MissMe's website to see more of her work and follow her on Facebook & Instagram.
Photos courtesy of MissMe