Last summer, I stumbled upon a charming small town on Italy's western coast called Sperlonga. This year, I discovered Vieste, an equally quaint town located at the other end of the peninsula.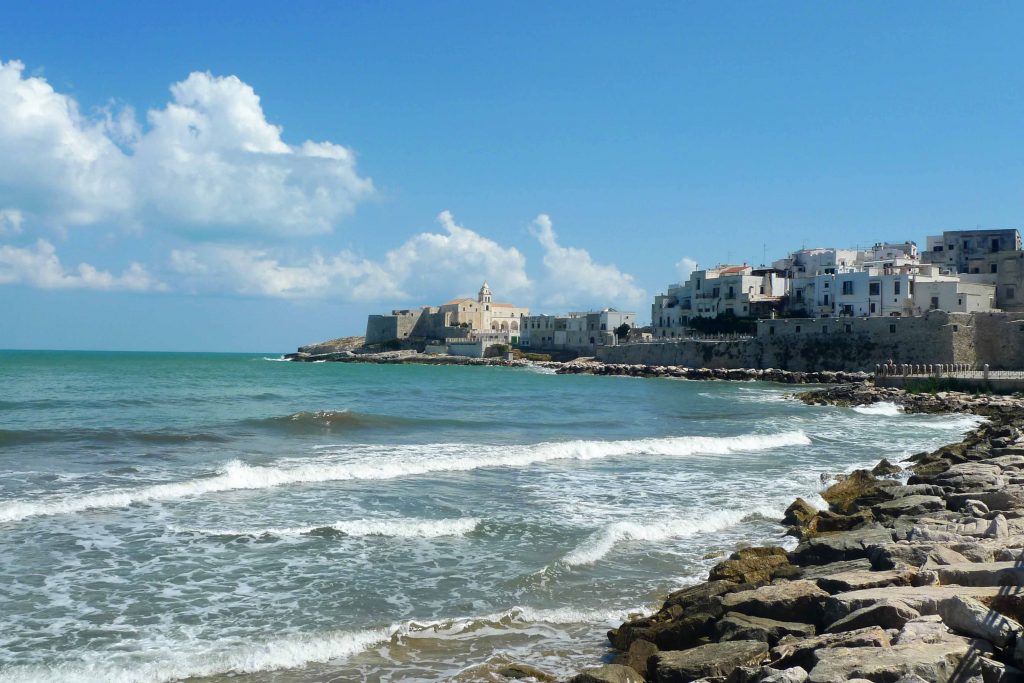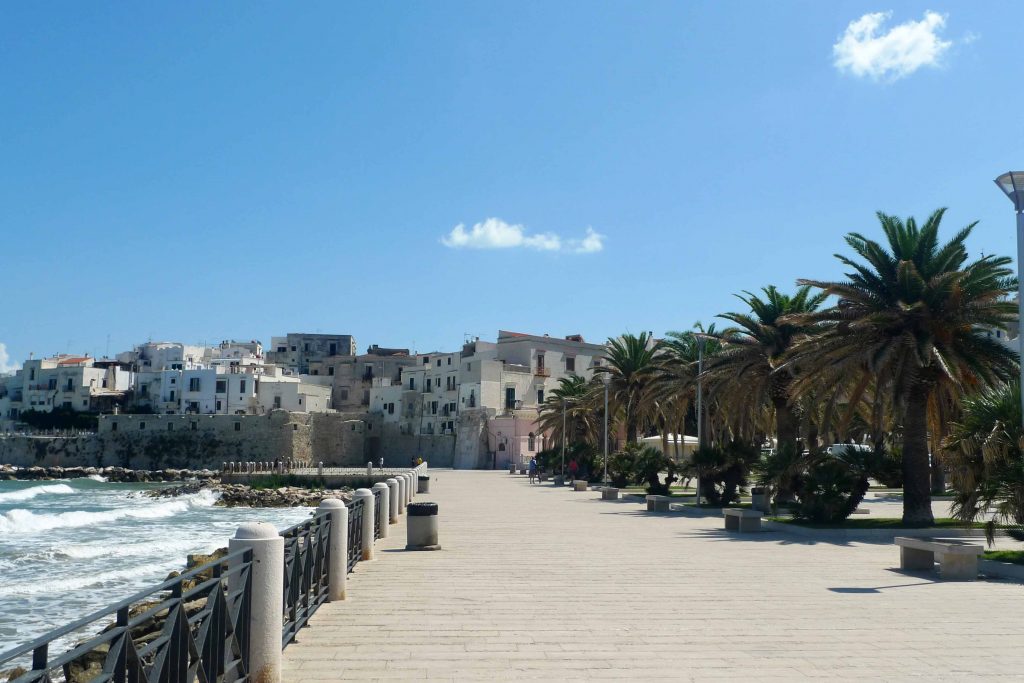 Located in the comune of Foggia on Italy's Adriatic Coast, this modest, hidden gem is often overlooked! Like Tremiti, Vieste is also a part of Gargano National Park. Nestled directly on Puglia's coast, in between Termoli and Bari, the drive along the water is breathtaking.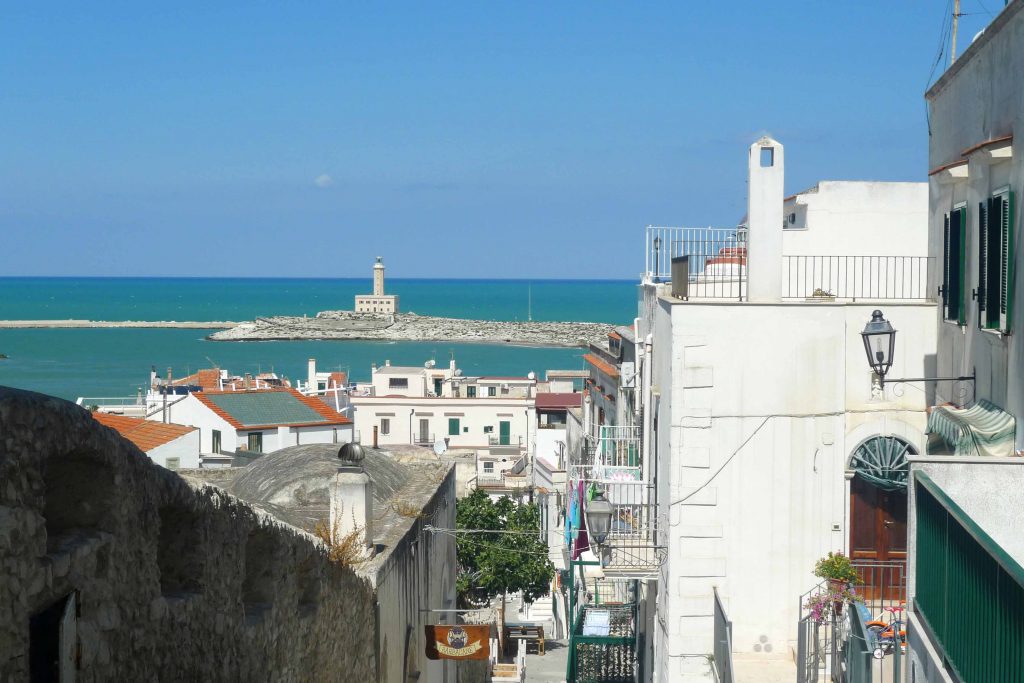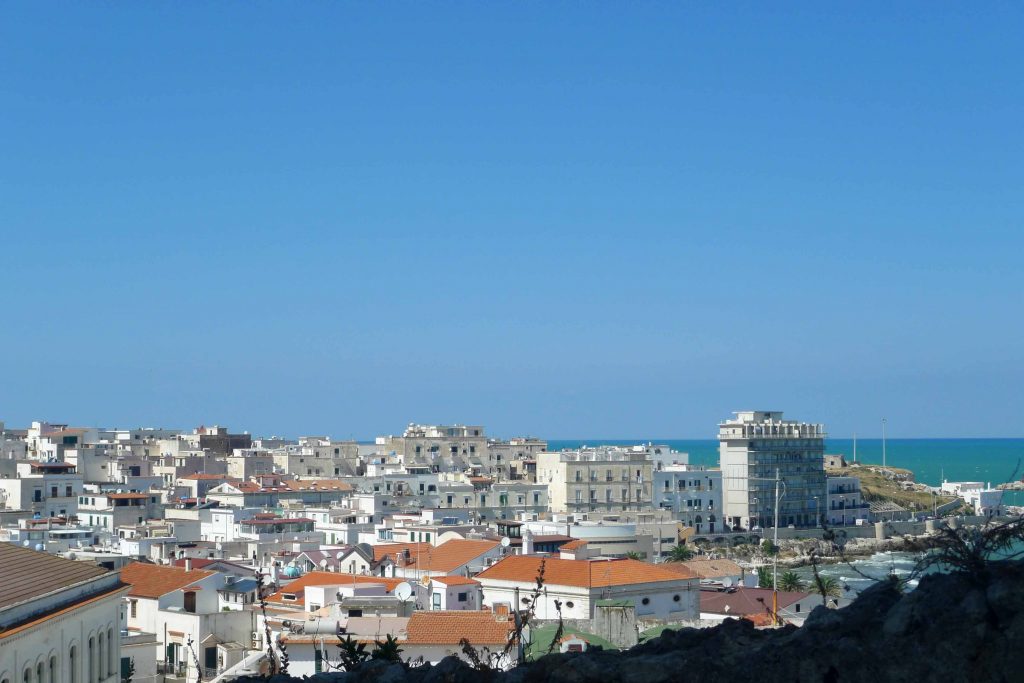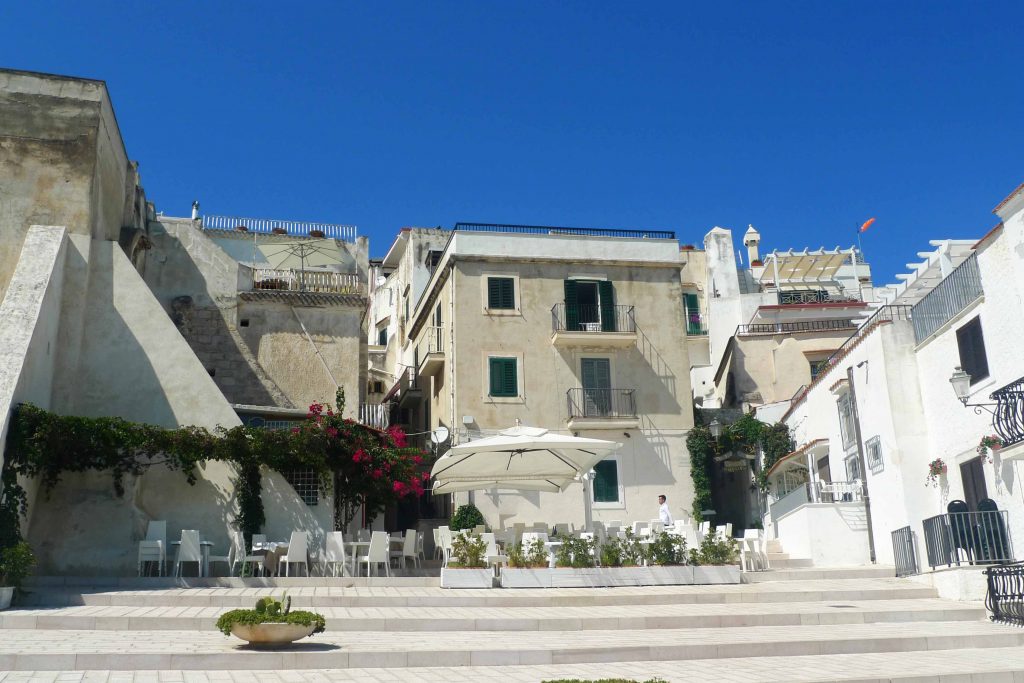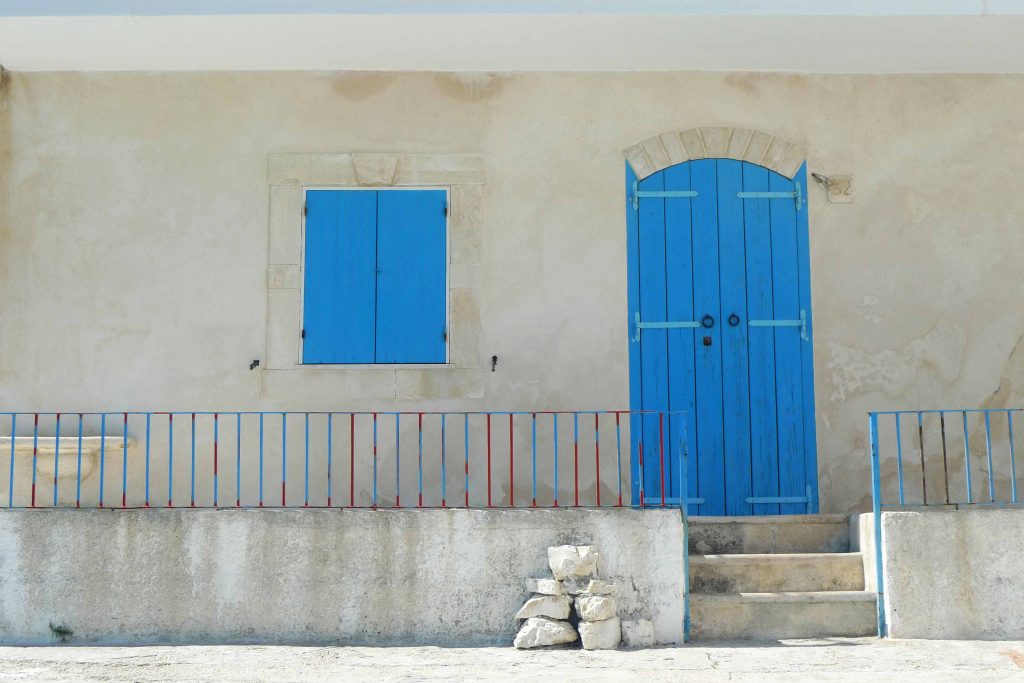 Once in Vieste, the first thing you'll see is its long boardwalk overlooking the beach, along with a glimpse of its elevated, white-washed Old Town. The village quickly strikes me as embodying a mix of Puglia's southern spirit with an Adriatic charm that extends to neighbouring Croatia.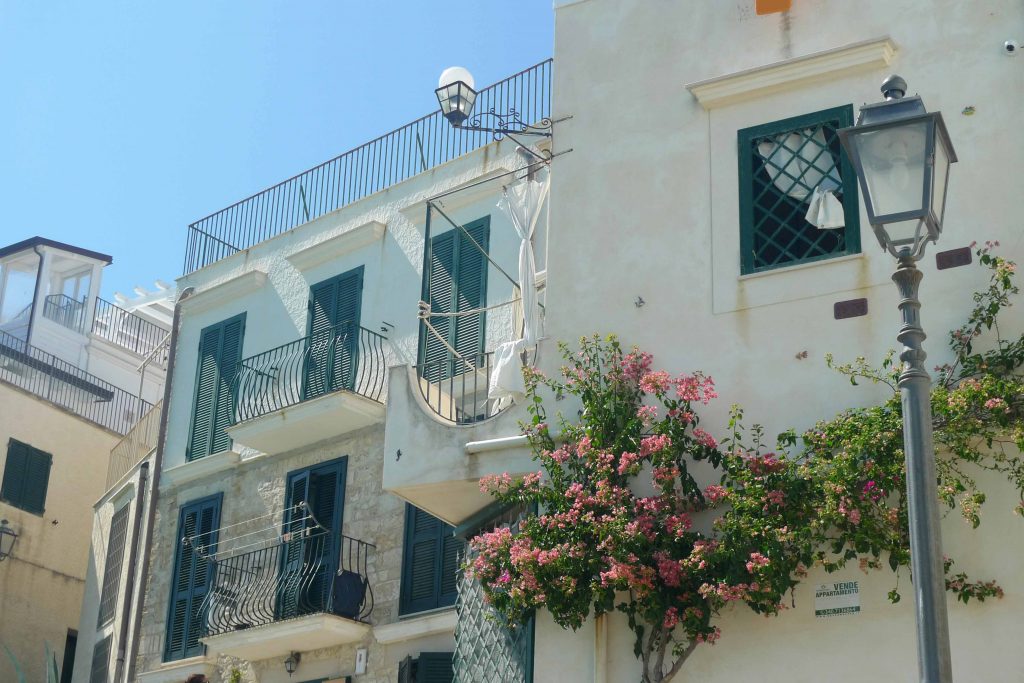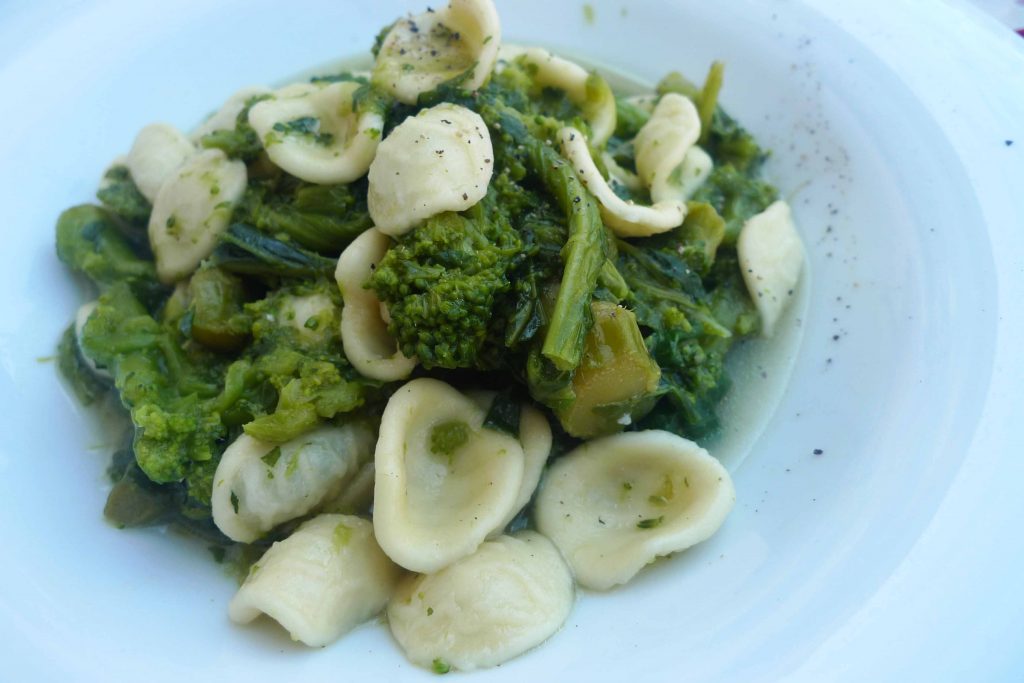 But before setting off to explore, we grab lunch. Primarily known for their bruschetta, another one of their specialties is orecchiette con cime di rapa (orecchiette pasta with rapini). It has always been a favourite dish of mine so I was glad to stumble upon it in its native region. Most restaurants have the dish on their menu so you can have it just about anywhere.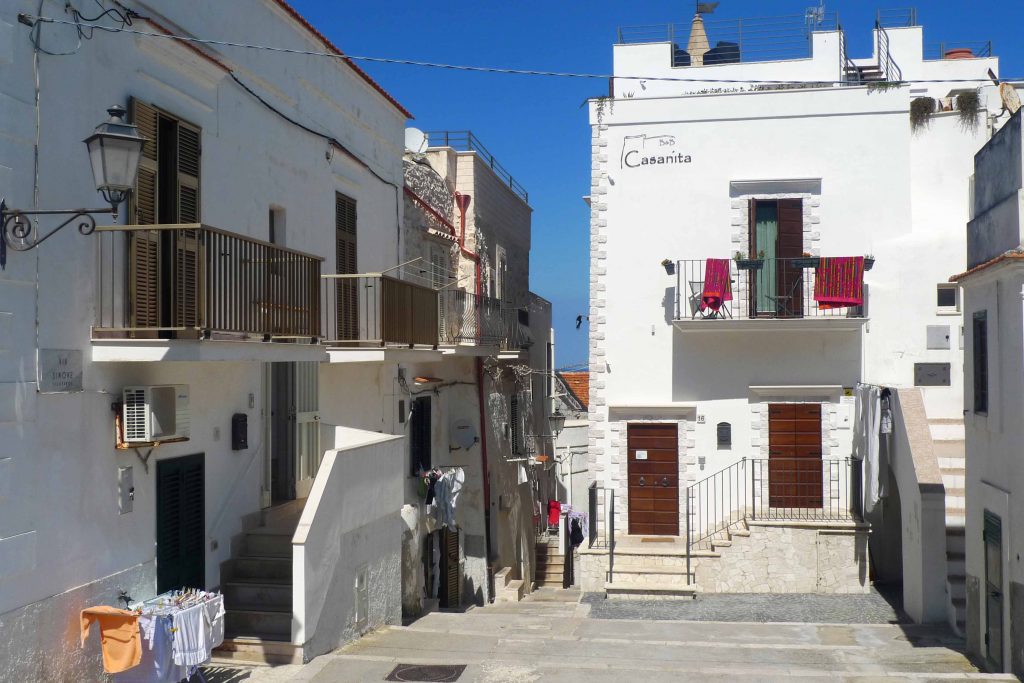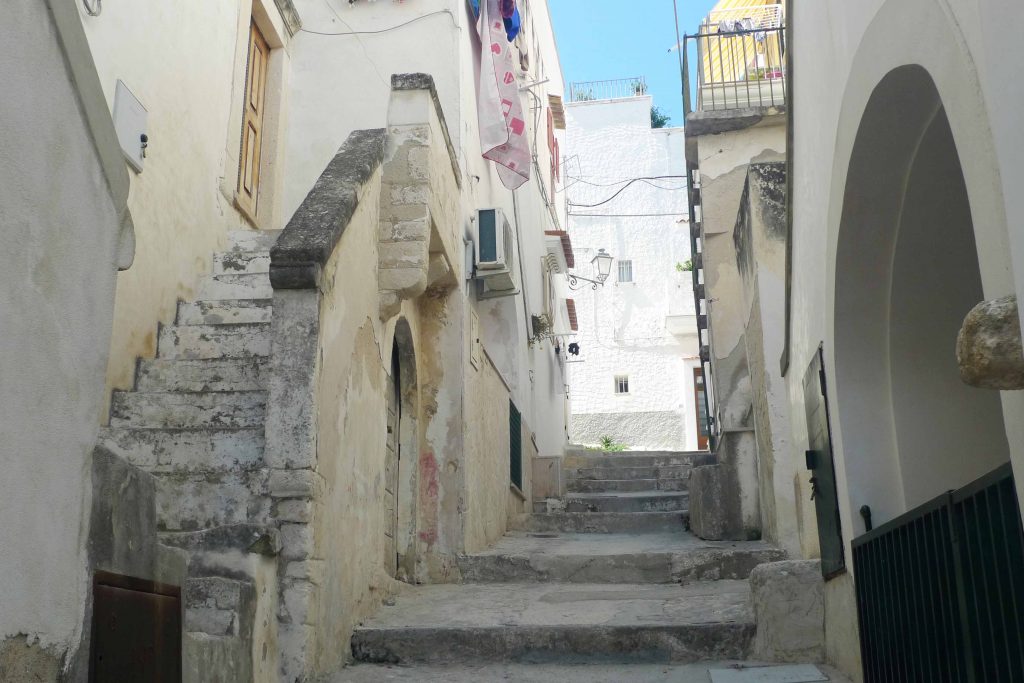 Come 3 pm, the Old Town has virtually emptied – vacationers are sunbathing at the beach, while locals have headed home in order to beat the scorching summer heat. It's the perfect time to uncover the many corners and narrow streets while taking photos.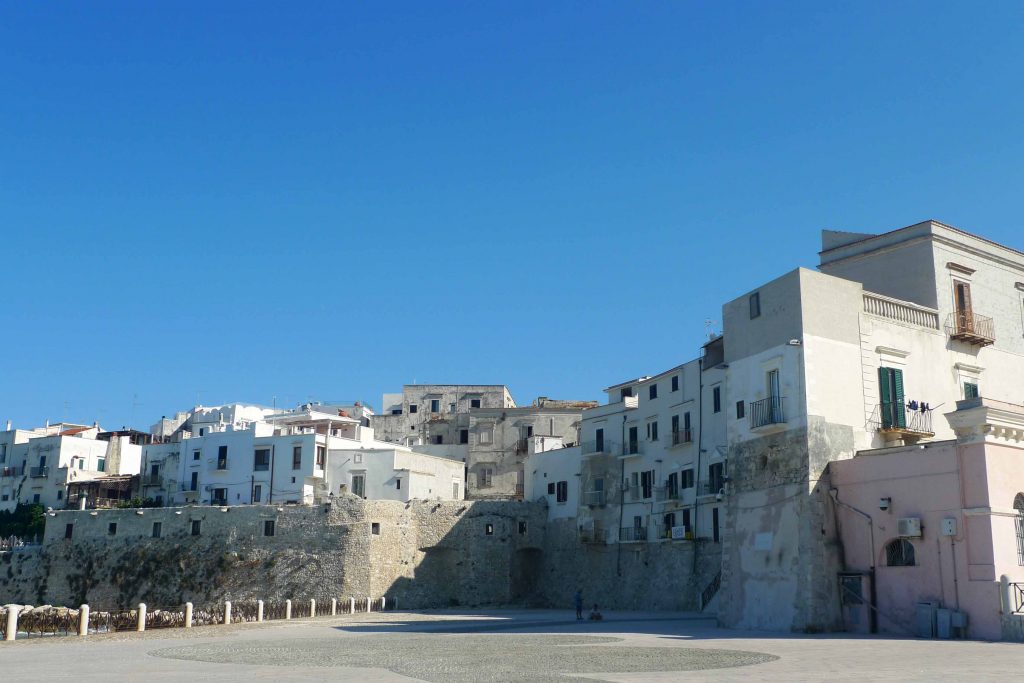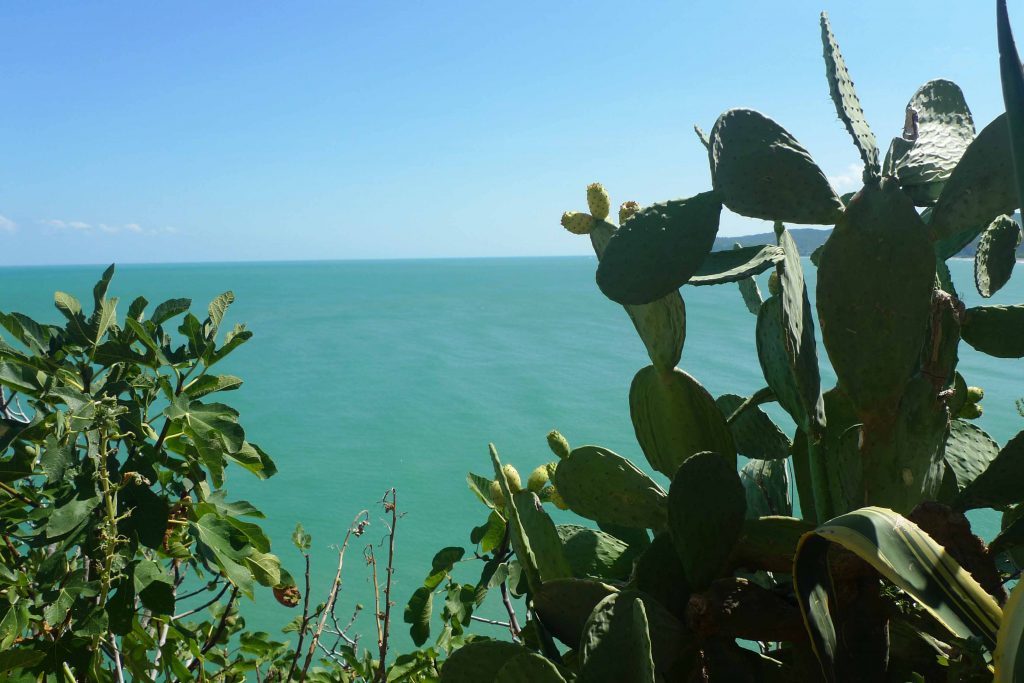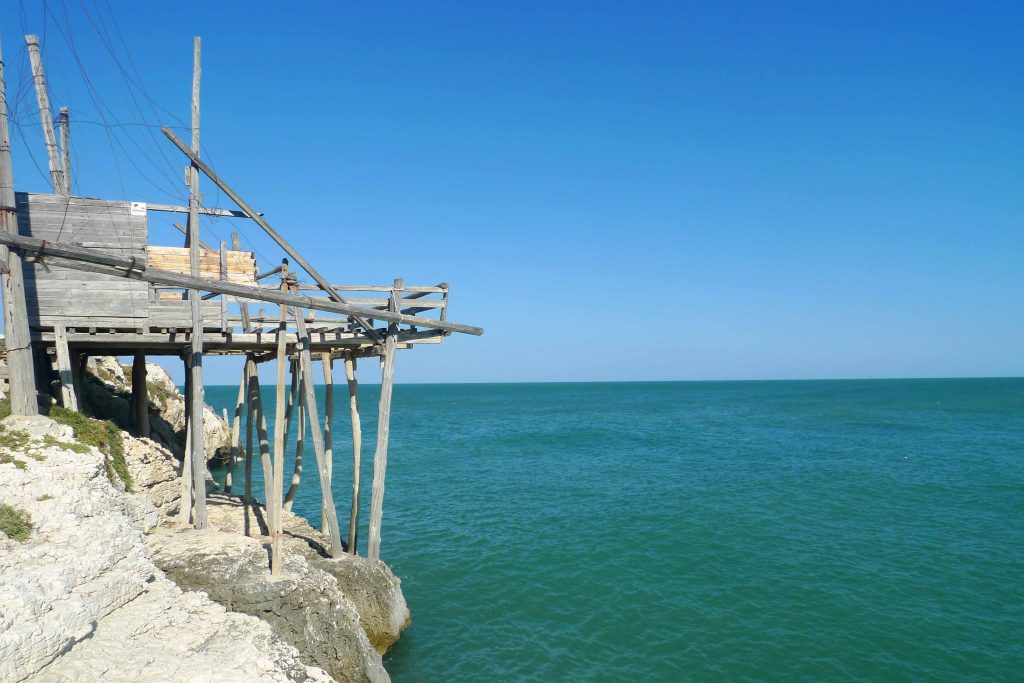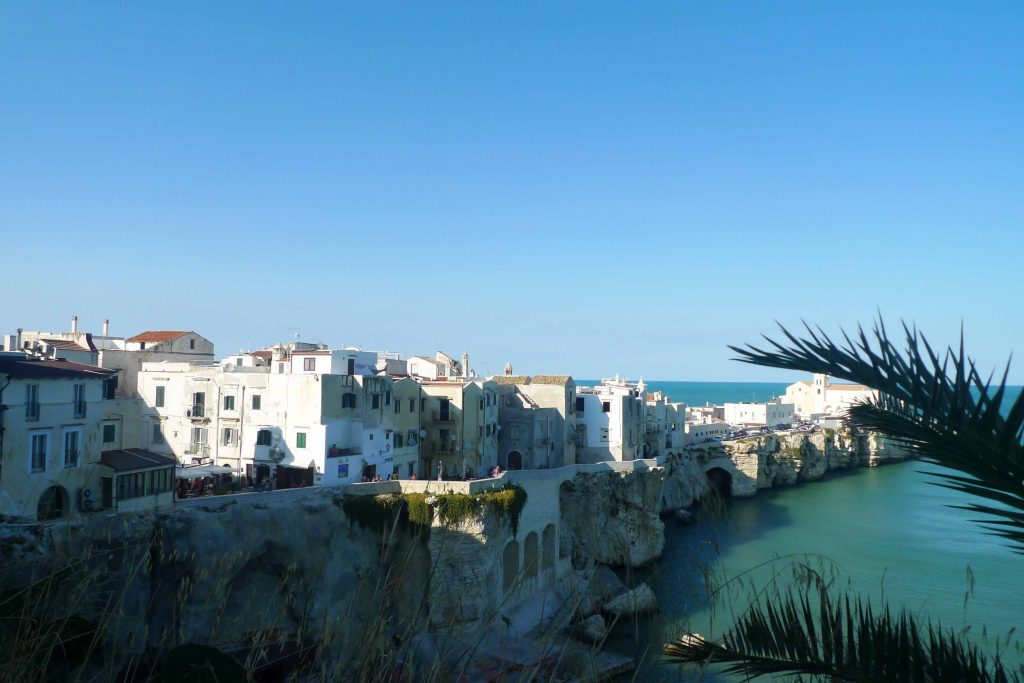 After a few hours of exploring, it's time for an aperitivo, naturally! We take a seat on an inviting terrace overlooking the ocean and promptly order a Spritz.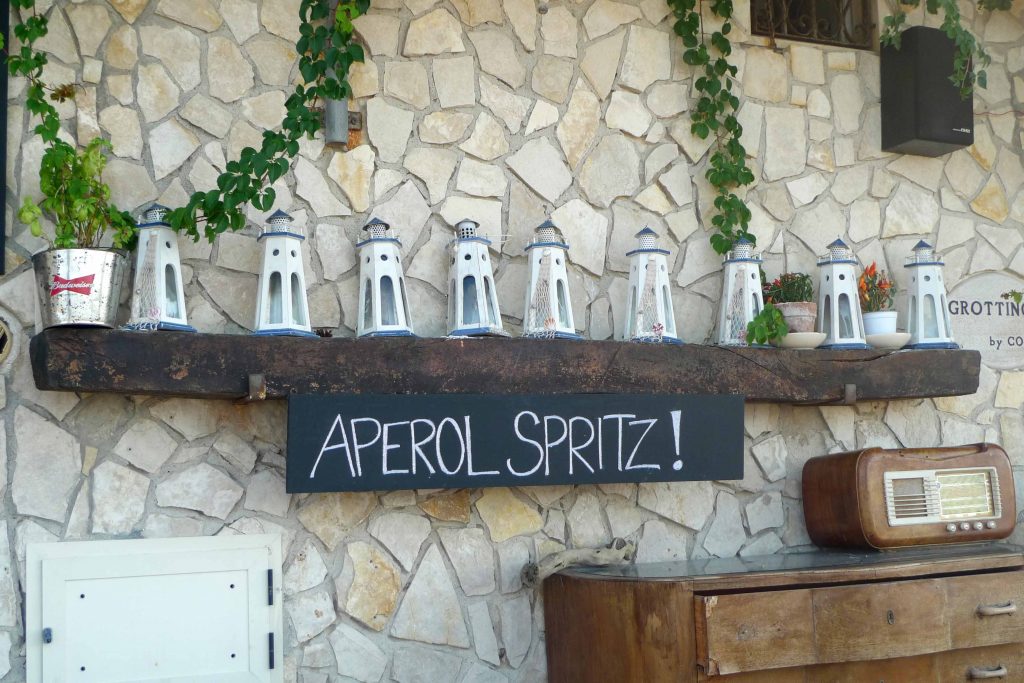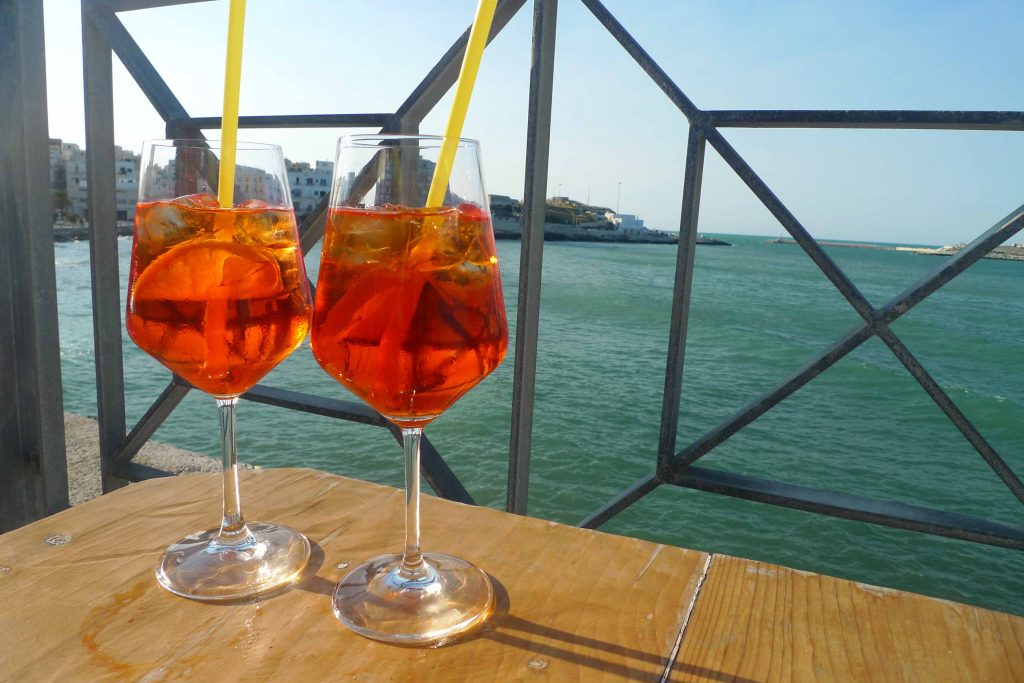 Then, it's off to dinner at Osteria Al Duomo, one of the old town's top restaurants. Nestled in a narrow alley, choose between their coveted outdoor patio or their gorgeous canteen-like interior.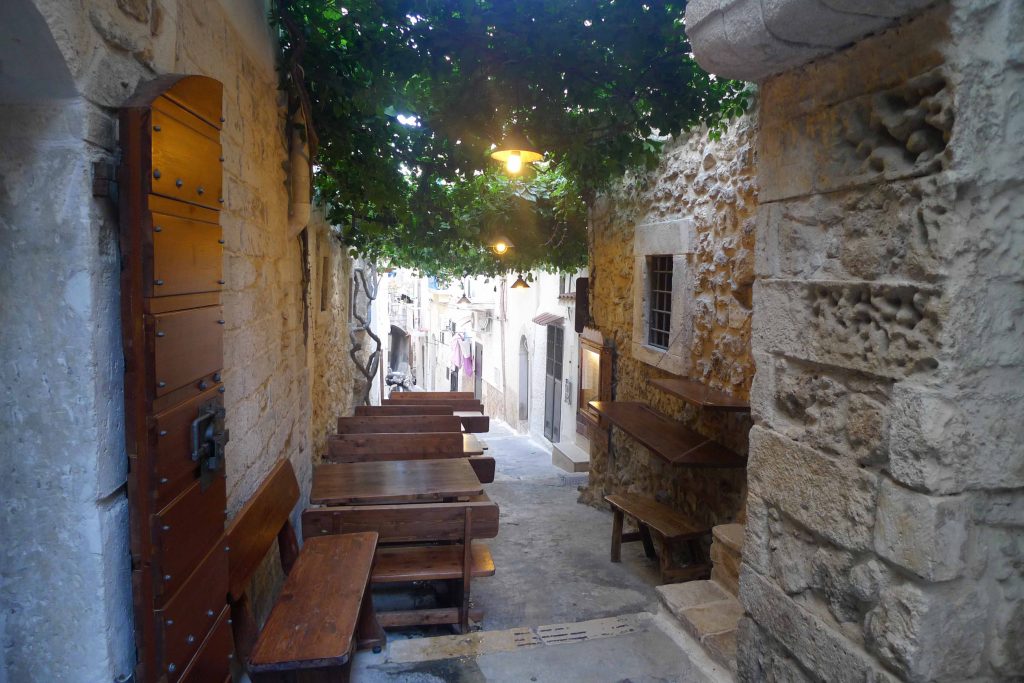 We begin our meal with a grilled octopus antipasto served on top of a potato purée, followed by seafood ravioli. Our mains steal the show: vegetable-stuffed calamari on a bed of creamy lentils, and pork medallions with crispy pancetta and a raspberry vinaigrette. We wash our meal down with a typical red from the region.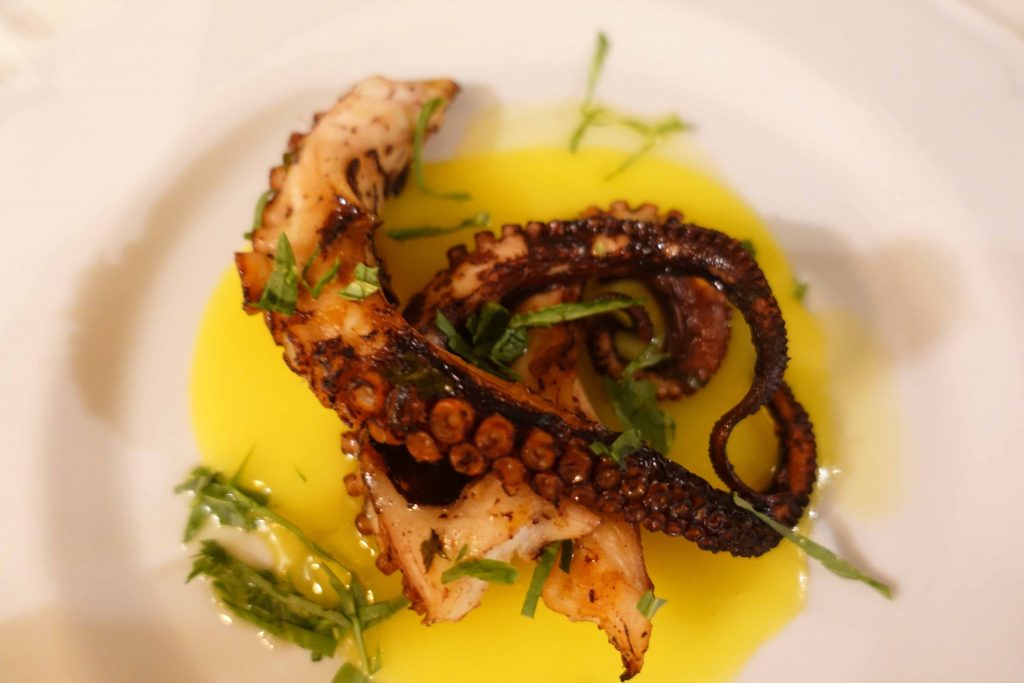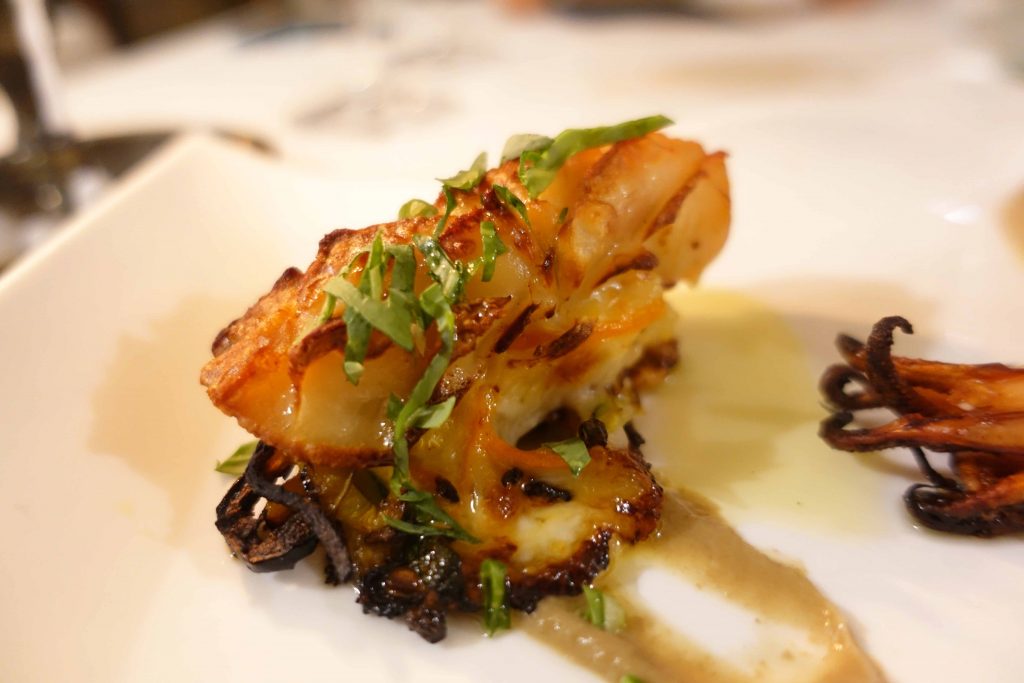 Unbeknownst to us, Vieste comes alive in the evening. Locals and families alike embark on their nightly passeggiata (evening stroll), which left me nostalgic for my childhood summers spent with my Italian grandparents doing the same thing. As we drive out, an unexpected wrong turn leads us into another lively town: Peschini. Although we simply drove through, we agree that we definitely need to visit the next time!
Have you heard of – or visited – Vieste before? Let me know in the comments below!