Forget Capri – let me introduce you to the Tremiti Islands, the Amalfi Coast of the Adriatic, where the views are exceptional, the water transparent, and the tourists made up of Italians from neighbouring towns.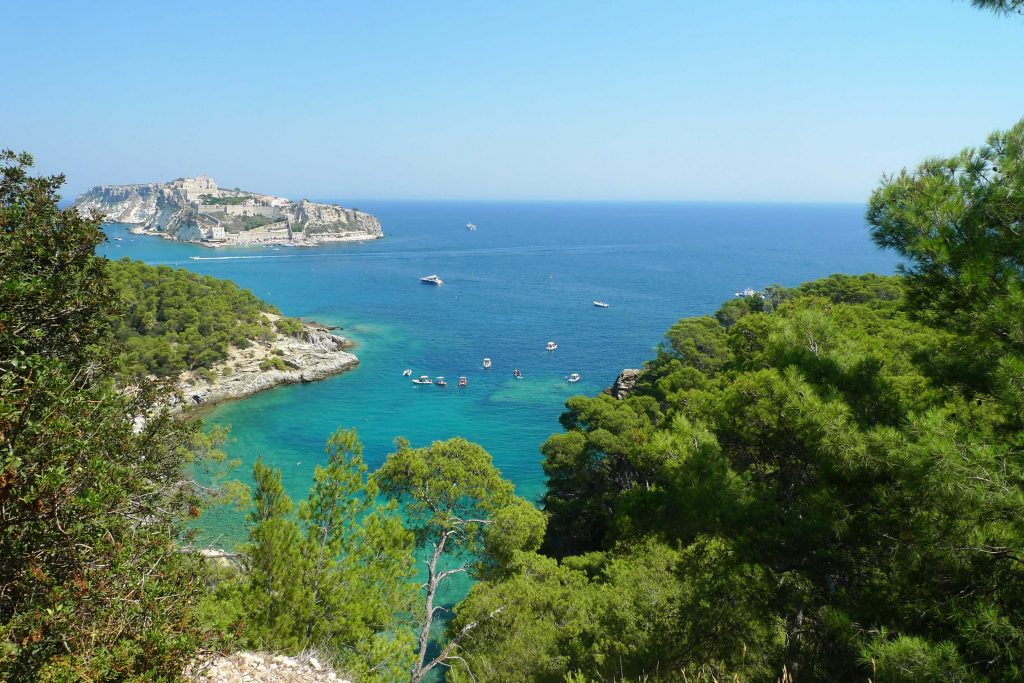 Part of Foggia's Gargano National Park in Puglia, and in between Croatia and Italy, the Tremiti Islands – le Isole Tremiti in Italian – are the only Italian islands on the Adriatic coast.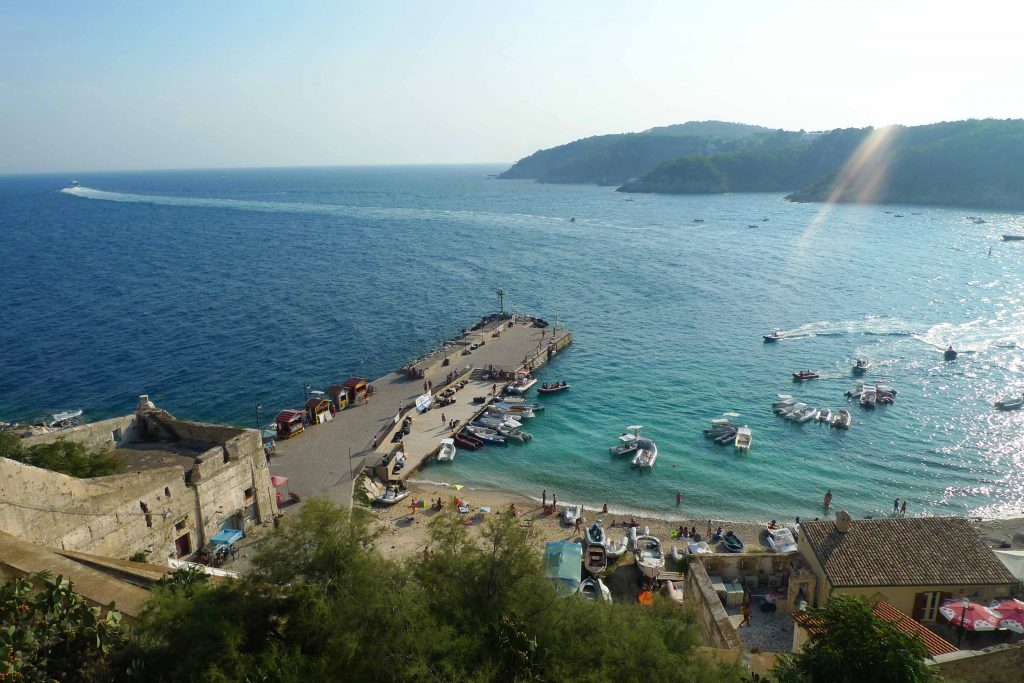 Made up of five islands, only three of the archipelago's isles can be visited and only two are inhabited: San Domino (the largest), San Nicola (home to its old city centre), Capraia and Cretaccio (both uninhabited – a water taxi easily gets you to the former), along with Pianosa, a marine reserve located 20 km away.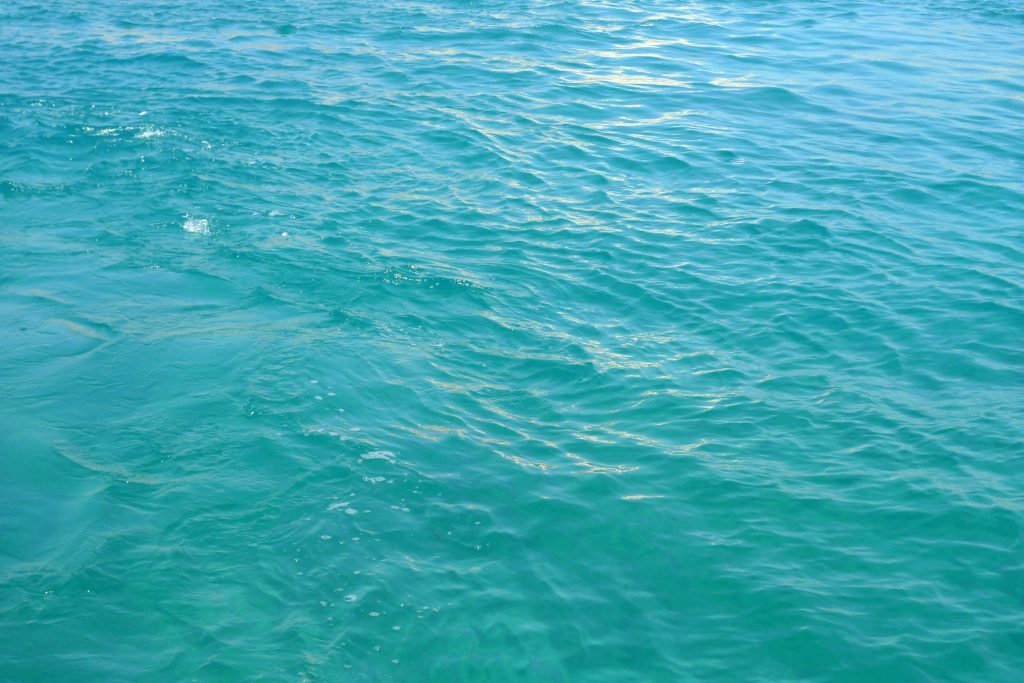 So how do you get to this natural wonder? Here are just a few Italian cities and towns that will get you to the Tremiti Islands: Termoli, Vasto, Peschici, Capoiale, Vieste, Ancona, Pescara, and Bari.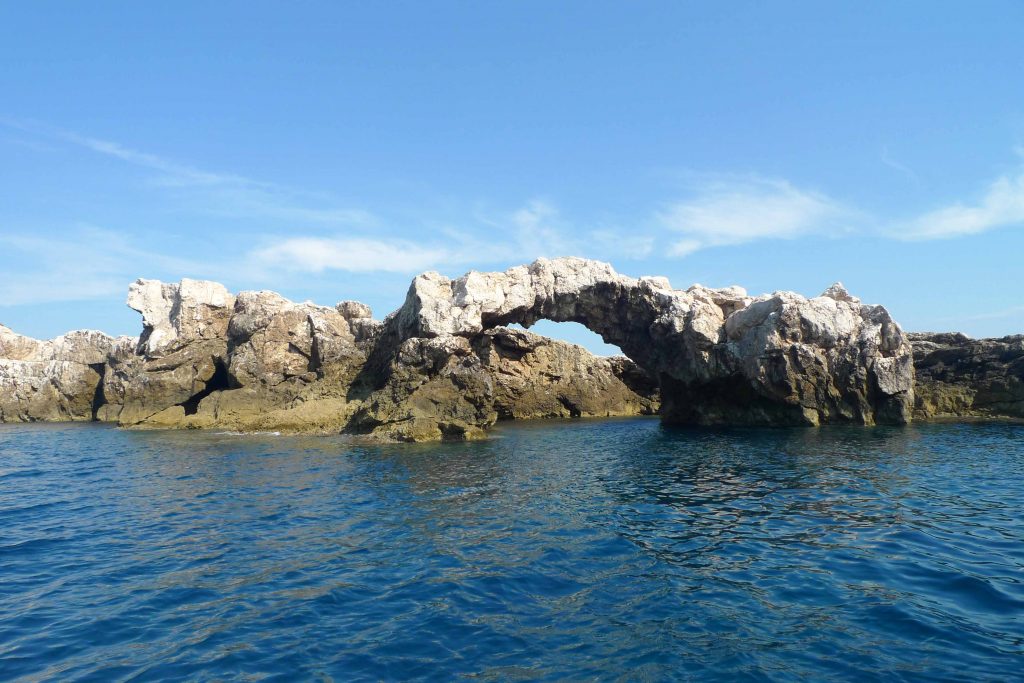 On my visit, I take a one-hour ferry from Termoli. The ferry docks at San Domino, the biggest and most developed island. After walking around its hilly village filled with white cliffs, pine forests, and colourful flowers – and stopping for a much-needed panini break – I head back to the dock. Seeing as the beaches are completely packed (typical in August), I am tempted by one of the many boat tours.
I embark on a €20, 2.5-hour motorboat tour (offered in Italian only – which definitely adds to its local charm) and learn all about Tremiti's many arches, caves, and monuments, from the Grotta del Bue Marino in San Domino, to its elephant-shaped rock formation (Scoglio dell'elefante – pictured above), to Capraia's Il Grottone, to the epic, underwater Padre Pio statue near San Nicola.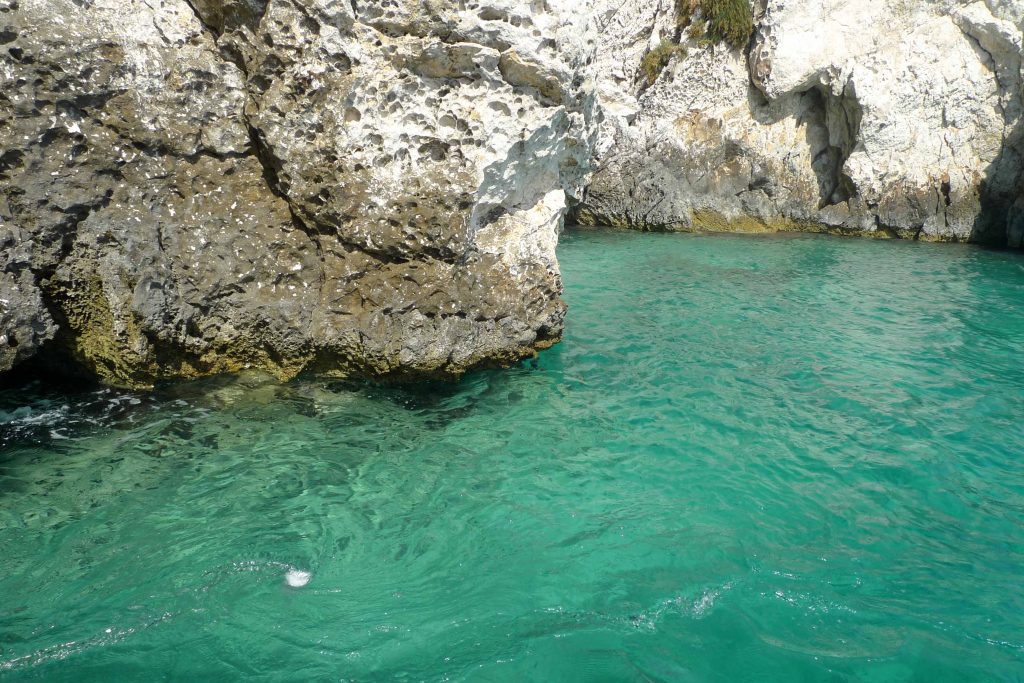 The tour also includes two swim breaks in its crystal clear turquoise waters – the most unforgettable part. Just look at the photos!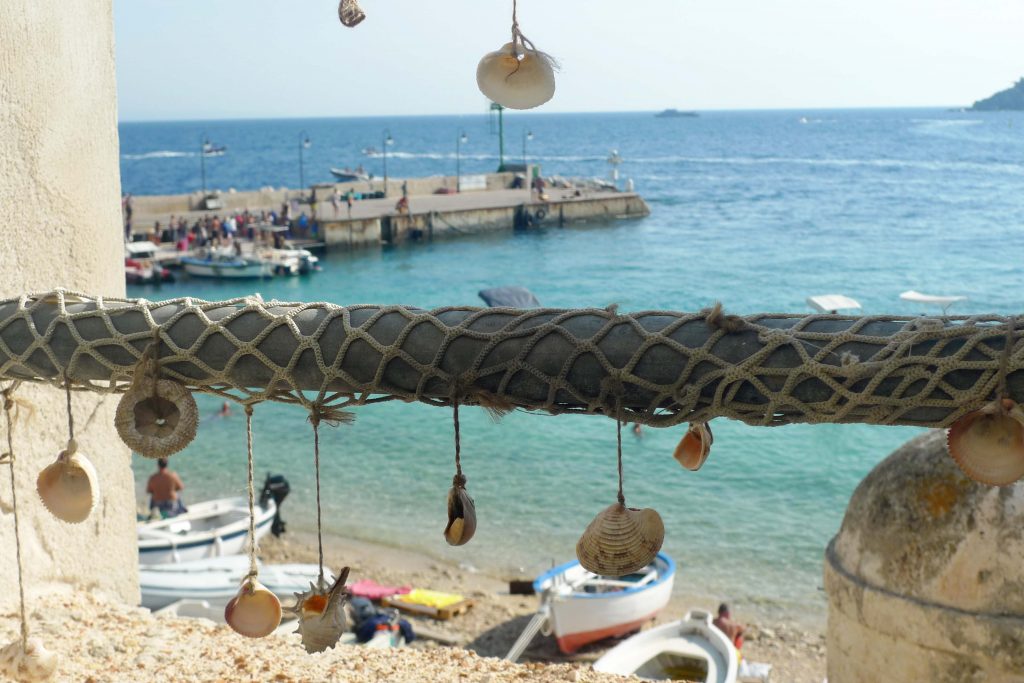 Don't forget your swim goggles if you want to see underwater geological formations and different types of species. And snorkellers, be sure to find a diving tour to visit coves, sea caves, and coral reefs.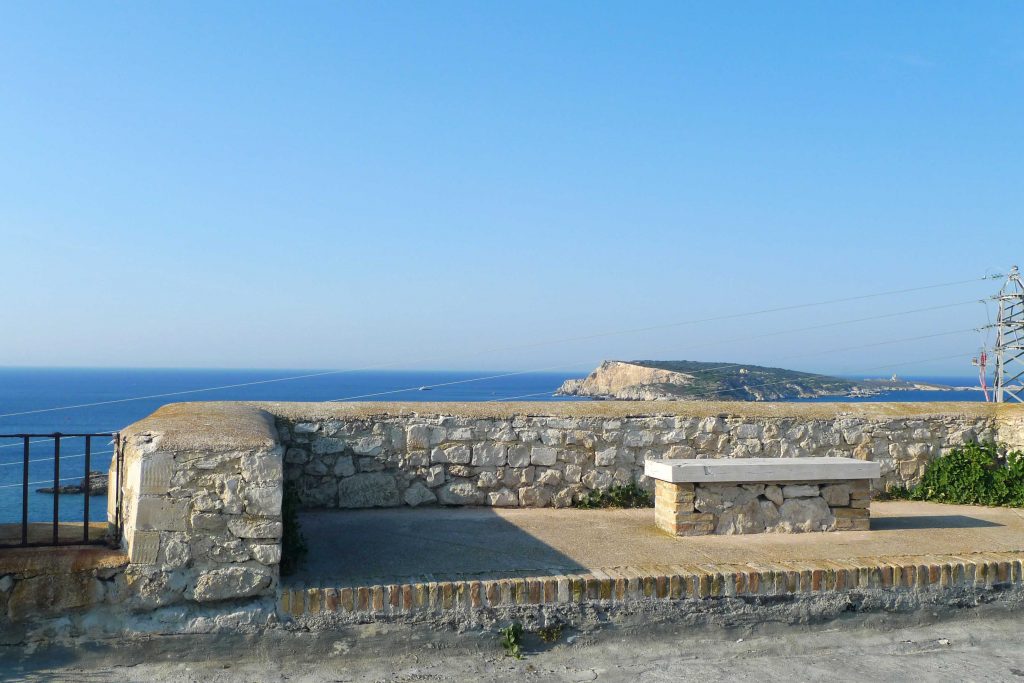 At the end of the boat tour, I decide to get off one stop earlier in order to visit San Nicola and its historic city centre. I have about an hour before my ferry from San Domino returns to Termoli.
Its castles, medieval buildings, and views are breathtaking. Made up of hills, limestone cliffs, and fortification walls where monks once resided, be sure to walk all the way up, stopping off at both the Abbey of Santa Maria di Tremiti and the Church of Santa Maria a Mare along the way.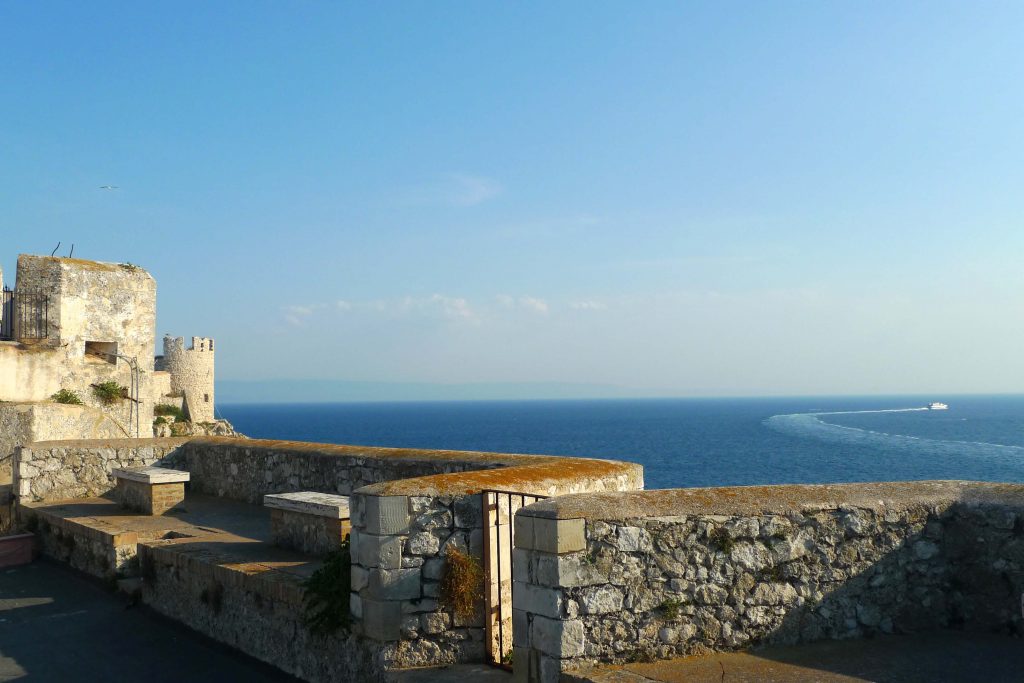 While certain Italian islands and beach towns are oversaturated and tourist-ridden, the Tremiti Islands remain unspoiled.
Have you been to Tremiti? Is it on your bucket list? Let me know in the comments below!