This post is part of a new series called "Coveted People," which features conversations with awesome people following their passions in cities around the world!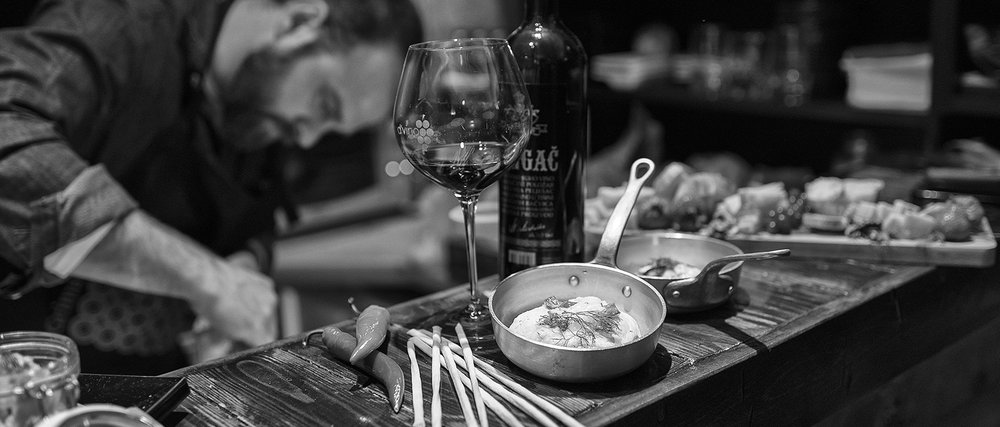 If you've visited D'vino in Dubrovnik, chances are you've come across the wine bar's warm and cheerful owner, Sasha Lusic. Hailing from Australia, and of Croatian nationality, Sasha decided to travel to his homeland in 2007. This lead him to Dubrovnik, where he has remained ever since. Lucky for us, the wine buff takes a moment to chat about D'vino, his fave Dubrovnik haunts, his upcoming project, and of course, wine!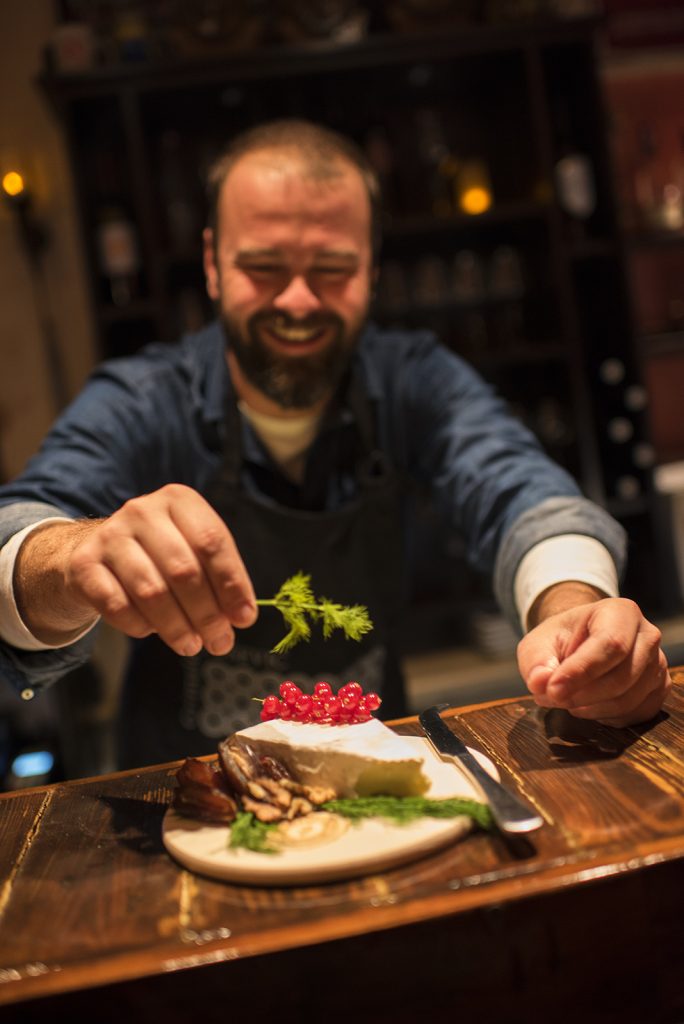 1. You are both Australian and Croatian, and if my research is correct, your family left for Australia in order to escape the war. Can you tell me a little about what brought you to Croatia – specifically to Dubrovnik – and how you decided to open your wine bar in the heart of the Old Town?
I am first-generation, Australian born and both of my parents were born in Split. My grandparents wanted a better life with better opportunities for their kids so my parents came to Australia. My father was 17 years old when he came and my mother was nine when she arrived. In 2007, I decided to go on my version of a "walkabout" (an Indigenous journey, or rite of passage for young males, in Australia) with travel and going back to my motherland on my mind, which I always thought to be an exciting prospect. I was ready to ditch the responsibilities, phone calls, and meetings – I'd had enough of the rat race. I now have dual citizenship, which was a no-brainer, so I've settled in Croatia and it has become my base camp for Europe. Why Dubrovnik? My cousin lives in Dubrovnik, so I came to visit. Now, take yourself back to when you first walked through the gates of the Old Town, down onto Dubrovnik's main street – wow, right? I have to take myself back to 2007 every now and then to realize where I live!
2. Why wine and how did you get into the business?
In Brisbane, Australia, I had a small independent wine store. Having grown up in and around restaurants, it is a natural feeling for me to work with people – especially when everyone is on holiday. My mother always said: Hospitality's first job is to get the shoulders down to get the people relaxed. Most of the time we are coming from a work day or a work week, so when we're on holiday, the brain has taken that first step. In 2008, Dubrovnik's first wine bar was born: D'vino. It's nice to see that there are a few more that have now opened, most which are winery operated. We have many small operators and I deal with all wineries directly. This enables me to get the best prices, but for me, the wine needs to have a story.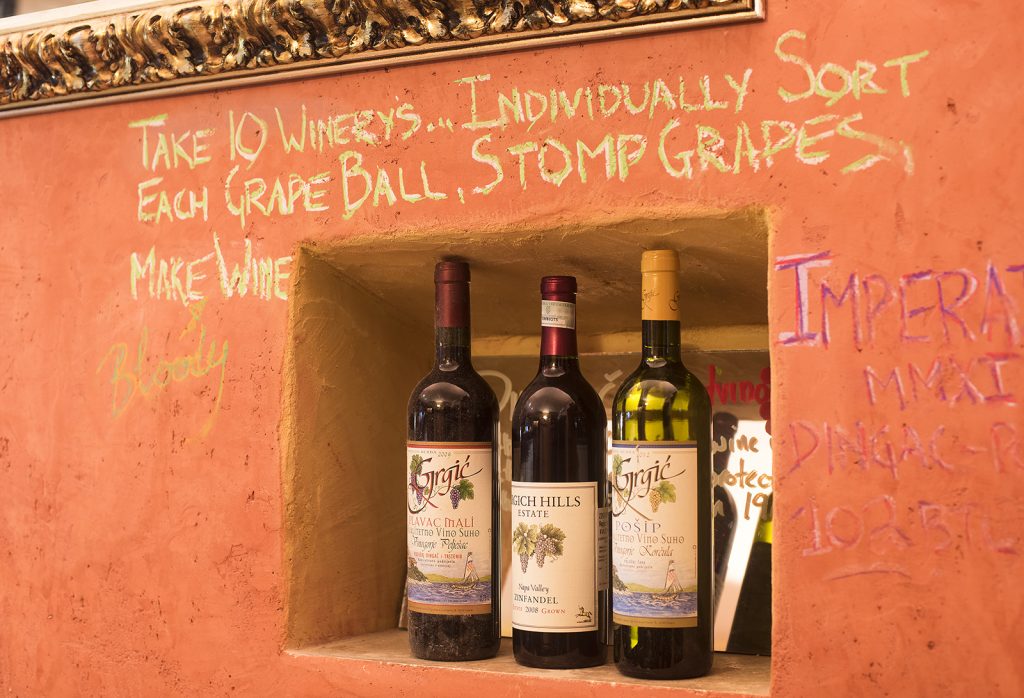 3. You say that "all wine is good wine," as opposed to what wine experts say – a statement I'm so glad to hear from a connoisseur! Why do you think that?
All wine is good wine – challenge me if you dare! I find great satisfaction when people love our house wine as it's a good base to start with. Our tastes are personal. What we eat will influence what we like to drink. If you eat sweet foods, you will probably go towards sweet wines – after all, you've been providing your taste buds with the same flavours for years. Now, let's clarify – we're not talking about oxidised wines or corked wines that have gone bad. I'm talking about good old cheap plonk. Some people have brilliant palates and can identify flavours and taste, but you don't need to spend a lot of money to get good wine. So, I say to all the experts: Stop spoiling it for the average Joe! All is wine is good wine, and if you find a cheap one, even better. Who am I to tell you what you should drink? It's personal, full stop.

4. For those who don't know much about the craft, what are the basics to ordering a wine that fits your taste at a wine bar?
Start by telling your server what you normally drink or ask them what their favourite is. At D'vino, we'll translate that into our Croatian version (Croatian wine itself is a story as nobody has heard about Croatian wine! Now, to market the wine outside Croatia will take some time). Yes, we have the Cabernet, the Shiraz, and the Chardonnay but when in Rome, as they say! If you're going to settle in for a few, start with a basic wine (meaning, without oak-wood treatment). Then, move onto the same wine with oak-wood treatment. This way, you can identify what oak-wood tastes like. And remember, it's personal. You may taste raspberry or blueberry, and I'll get cherry plum, or I'll taste vanilla and you'll get a hint of caramel – the list goes on. Lastly, don't forget to have a beer every now and then – it gets hot in summer!
5. Can you talk about your Tasting Room and the wine country tours you offer at D'Vino?
The itinerary is left pretty open, as in we make the day as we go, depending on our mood! Groups are kept at seven people max (€100 per person with a minimum of three people) and we visit three to four wineries (we stick to mostly red country Croatian varietals and grapes) between 9 am and 6 pm. Nights are kept free for activities. Having access to over 30 wineries and keeping each tour small makes it easy to navigate and personalize each trip. Lunch is also included and is set in a small village. It involves slow cooked meat under an iron bell, cured meats and cheeses, fresh, homemade bread, wine, and liquors – it's a real treat and a true authentic village experience!
My new project is D'vino's Tasting Room. As D'vino began to grow, I realized that I needed a larger preparation space. So this year, one of my rooms, "the tasting room," will open its doors at 8 am for breakfast and it will have 10 places inside and four tables outside. Ideally, I want to keep this small in order to keep the smell and flavours roaming around the room. It will include all of the food we use at D'vino (cheese, dried meats, etc.), smoothies, coffee, homemade fresh bread – the list goes on!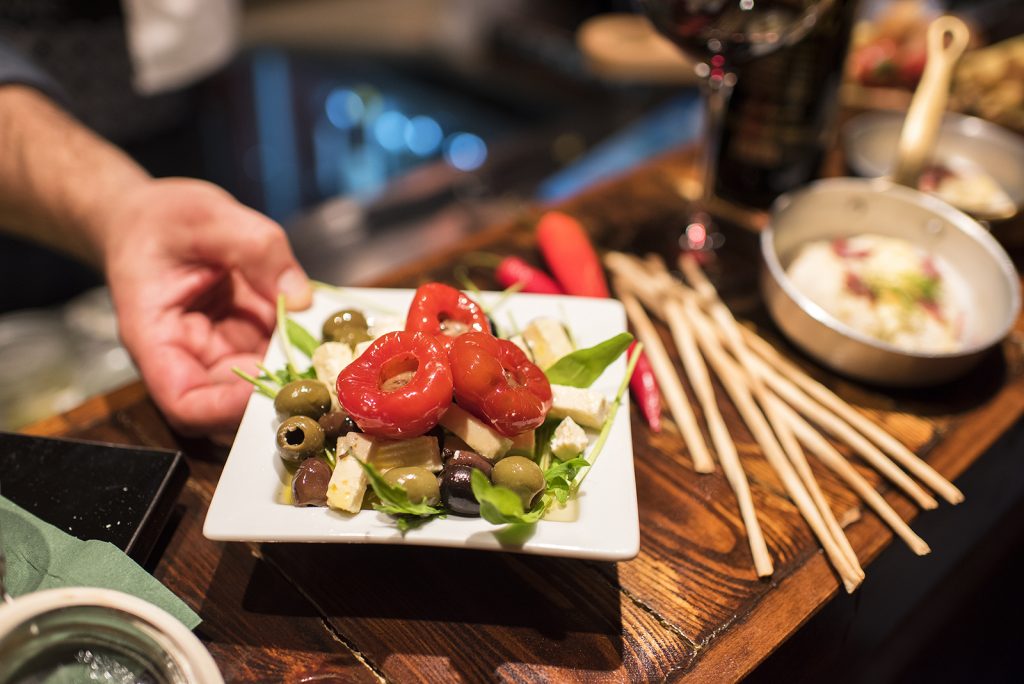 6. Your top 5 "Coveted Places" in Dubrovnik?
1. D'vino's Tasting Room for breakfast, lunch, and dinner!
2. I have several favourite restaurants:
Antunovic Konoba Kuna. This is a personal favourite which we include in our wine tours. Tucked away in wine country, Peljesac Peninsula, it's pure village. From slow cooked lamb under an iron bell, to pork and potatoes – everything here is homemade, I mean everything – these guys are the real deal! There's also Bosnian Taj Mahal, Nishta (I'm not a vegetarian, but this is simple yet tasty food!), and for more simple fare at good value, go see my South African/Croatian friend, Robert, from Dalmatino.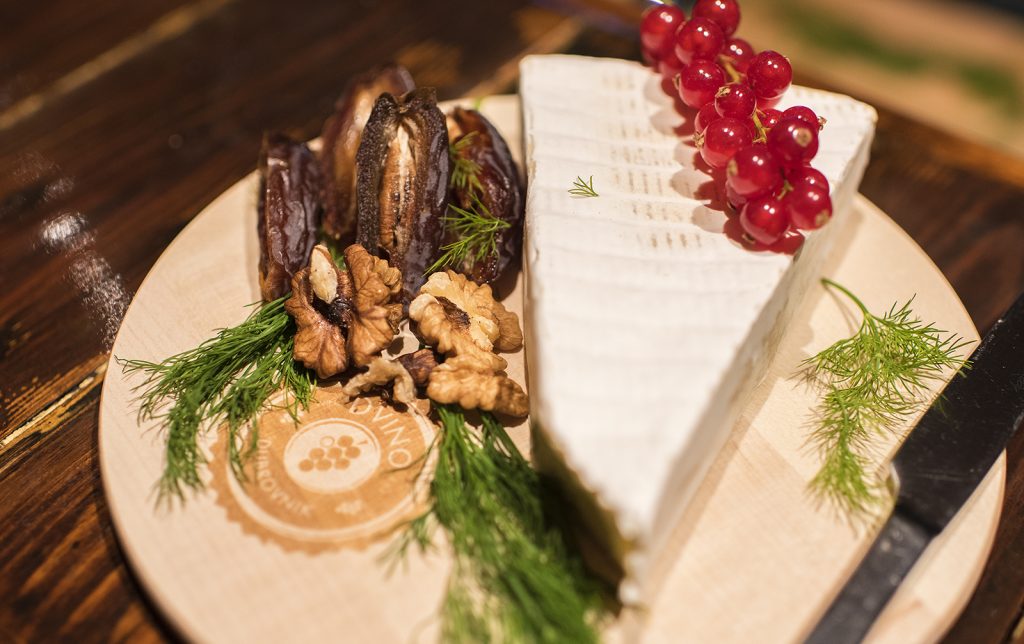 3. Dubrovnik Treasures is great for shopping. Each item is handcrafted, from their original artwork to the jewellery. Ask for Mary, Marko, or Simona.
4. Lokrum Island is perfect for a chill day out. If I'm not at D'vino sipping on some good wine, of course, I love escaping the crowds and heading to Lokrum. It's is a stone's throw away from Dubrovnik and boats come and go every 20 minutes.
5. Lapad, out of town about 3 km away, is a beautiful area and another great way to escape the crowds. This area is now being re-developed (its beach, coffee shops, restaurants, cinema) and will be even better by summer.
Visit D'vino's website for more info (which includes how to book a wine tour with Sasha) and follow them on Facebook!
Photos courtesy of D'vino Wine Bar